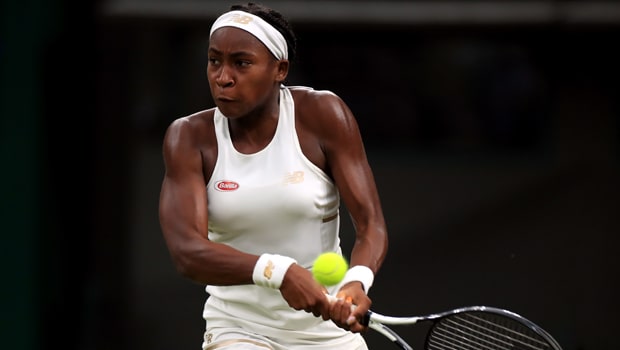 American teenager Cori 'Coco' Gauff made a winning return to action on Saturday and has revealed she is dreaming of becoming world number one.
The 15-year-old sent ripples through the women's division at Wimbledon last month after beating compatriot Venus Williams in the first round. Gauff proved that win wasn't a fluke by reaching the last-16 before succumbing to eventual winner Simona Halep at the All England Club.
She became the youngest woman to reach the second week of Wimbledon since Jennifer Capriati in 1991 and was back on the court on home soil on Saturday. The American beat Maegan Manasse 6-4 6-2 in Washington Open qualifying and will face either Hiroko Kuwata or Maria Sanchez in the second round.
Another victory will hand Gauff enter the third main draw of her career and could further boost her chances of a spot at the US Open.
The former world number one junior, who is priced at 34.00 to win the US Open, certainly isn't short on ambition and has revealed a desire to win Grand Slams and subsequently seal top spot in the senior rankings.
Gauff said: "I think my dreams, they'll always be the same until I actually accomplish them. "Be No. 1, win grand slams. My overall goal is to be the greatest of all time."
The WTA currently has limits on the amount of competitive action teenagers are eligible for so Gauff will have to make the most of each opportunity. Gauff accepts the rules are in place to protect her but admits she would like to have a little bit more freedom to compete.
She added: "I understand the rules, and it's meant to protect the young player. "Obviously I want to play more tournaments. But I do wish they could adjust it maybe just a little bit."
Leave a comment