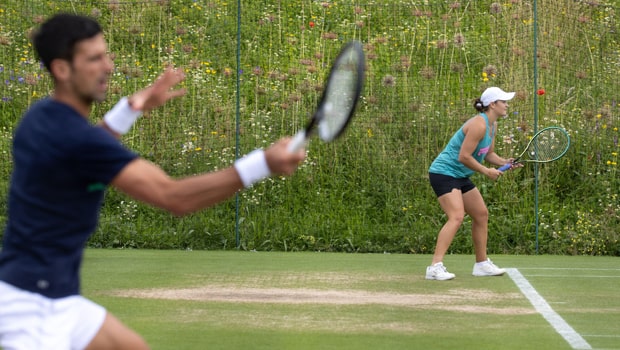 The 2021 Wimbledon Championship would always be remembered in history as being one of a kind. After the competition did not hold in 2020 due to the pandemic, being the only Grand Slam not hold, this year's edition ended on a very good note.
On the men's side, Novak Djokovic claimed his sixth Wimbledon title and his third Grand Slam of the year. Yes, the Serbian won the Australian Open back in February and the French Open in June.
The title also marks Djokovic's 20th Grand Slam title, putting him on the same level with Roger Federer and Rafael Nadal for the men with the most Grand Slam wins. This would make the competition at the forthcoming US Open all the more tight as we look forward to seeing which man would be the first to win a 21st Grand Slam.
Djokovic beat Matteo Berrettini 6-7(4) 6-4 6-4 6-3 to lift the title on Sunday. After losing the first set, Djokovic came back to win three more sets in a game that was anything but easy.
Berrettini, who is yet to win any Grand Slam, did well on that first set, setting him on the path of victory. But he could not just keep up with the skills and experience of Djokovic. After the match, Djokovic described Berrettini as "a true Italian hammer". He also paid tribute to Federer and Rafa, saying that they inspired him to greatness by showing him what could be done.
On the women's side, world number one Ashleigh Barty claimed her first Wimbledon title and her second Grand Slam win after defeating Karolina Pliskova 6-3 6-7 (7-4) 6-3.
Barty has not had much luck in the past, always exiting in the qualifying rounds. Barty and Pliskova were playing their first final, which is something that has not happened in thirty years. Barty had an early lead advantage and which helped her win the first round. She was not so lucky in the second but she quickly made up for it in the third. Winning at Wimbledon had been a lifelong dream of Barty, who is the first Australian woman in over 40 years to win the Wimbledon title.
Leave a comment