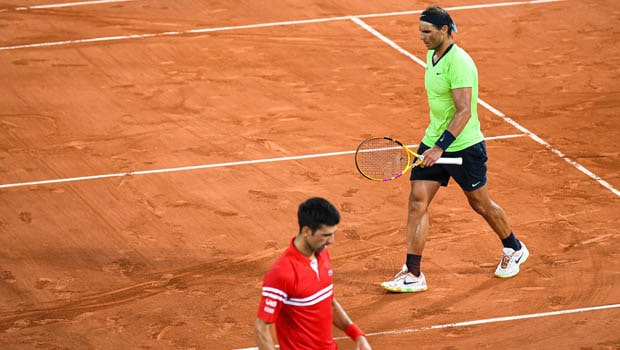 Rafael Nadal feels it will be a good thing for Novak Djokovic to once again play whether he is vaccinated or not. It is still not clear whether Djokovic will be able to take part in upcoming Grand Slam events because of his stance on vaccination. There are strict rules in place in France and United Kingdom and Djokovic might not be allowed to play if these countries continue with the same regulations.
However, the Serbian will play for the first time in 2022 in Dubai Tennis Championships. Djokovic will face Italy's youngster Lorenzo Musetti in the first round.
Meanwhile, Djokovic was deported from Australia and could not play in Happy slam. Furthermore, the Serbian recently stated that he would be willing to pay the price of not playing in Grand slams if he is forced to take a jab.
"It will affect your story whether you can play or not. I don't know if it will affect the Grand Slams," said the Spaniard. "Everyone makes their decisions and must live with them. In this sense, hopefully, the pandemic improves in every way and ceases to have died. Whether or not he is vaccinated, the good thing would be for Novak to play again. If Djokovic can play the Grand Slams without being vaccinated, welcome."
Meanwhile, Nadal, Federer, and Djokovic are well known as the Big Three of the sport. But the Spaniard didn't want to comment on the GOAT debate and feels it is best left to the Tennis boffins.
"It's not up to me to talk about it because it could be an involved part," the Spaniard added. "I understand the debate. In the end, it could be finished summarizing at ease. Both Federer, Djokovic, and I have done more than we would have dreamed of. From there, let the experts say so. I dedicate myself to playing. There may be arguments of different kinds. It depends on where you can throw away, all the arguments can be valid."
Nadal will face Reilly Opelka in the first round of the Mexican Open.
Leave a comment