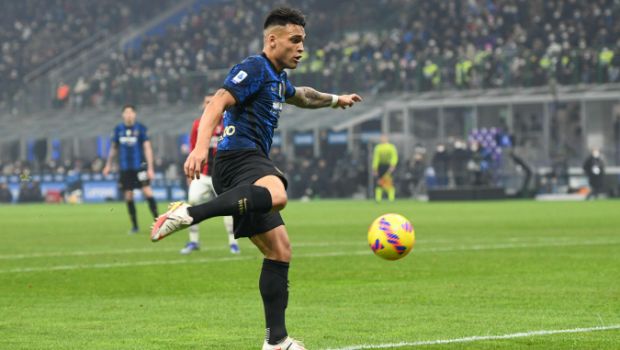 The agent of Inter star Lautaro Martinez has confirmed that the Argentina international had offered this summer, but he remains a happy player at Guiseppe Meazza.
Alejandro Camano revealed this while Speaking to fan site FcInter1908. The 25-year-old, who partnered with Romelu Lukaku upfront last season during some games, is an important player for Simeone Inzaghi.
Having spent several years on the team, the world cup winner has become a symbolic figure for the Milanese club. He was the team star last season, scoring 28 goals and providing 11 assists in 57 appearances across all competitions as Lukaku struggled with forms and injuries last season.
With the influx of top players in Saudi Arabia, Martinez promptly rejected lucrative offers from there by prioritizing Inter.
He has now been selected as team captain, a reward for his dedication and commitment, showing his centrality to Inzaghi's project.
Agent Camano pointed out that various offers were given to Martinez this summer. Being a striker that has scored many goals with Inter, won a Scudetto, and a World Cup with Argentina in Qatar, his achievement has gone unnoticed.
The agent revealed that the striker, who had done great things with the club and the national team, did not want to listen to any other offers, and he is not putting pressure on his club to make offers for a contract extension that could lead to a pay rise.
He also revealed that Martinez, who is about to become a father for the second time in the city, is growing up as a footballer with his family.
Having been appointed the team's captain, the agent said he is very happy about that as Inter continue to develop their project, and Martinez deserves a prominent place in it.
Speaking on signing a new contract with the Nerazzurri, he said he had not received a call from the club but believes they will because they all want the best for a top player like him.
Martinez joined Inter in 2018, scoring 102 goals and providing 36 assists. He is consistently improving as the years go by.
Leave a comment