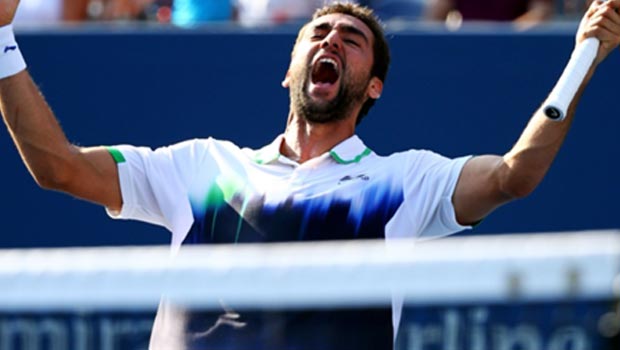 Marin Cilic has described his unexpected US Open triumph as "life changing" and is now dreaming of winning more Grand Slam titles in the future.
Cilic saw off Japanese star Kei Nishikori in straight sets in Monday's final at Flushing Meadows to claim his first major title and now hopes to enjoy similar success in the other Grand Slams.
The Croatian was only seeded 14th for the US Open but defied the odds to lift the title, seeing off Thomas Berdych and then Roger Federer in the latter stages before his eventual victory over Nishikori.
He has credited fellow countryman and coach Goran Ivanisevic for inspiring him to the top prize and admitted he was overjoyed at the achievement.
"It's life changing, completely like I was on a different planet so far," he said. "It just feels incredible."
Cilic says Ivanisevic, who remains a popular figure in Croatia and is remembered well for his 2001 Wimbledon triumph, helped him improve his serve when they worked together earlier in the year.
"When I worked with Goran, he has the perfect serve and he was doing it so simple. It took us about 10 minutes to put it in the spot," he added.
And now the 25-year-old hopes he can emulate his compatriot and taste future glory at Wimbledon.
"Every Grand Slam is worth the same, but Wimbledon is very special for all the Croatians and probably for most of the guys that are playing. It's just something in the air."
Leave a comment