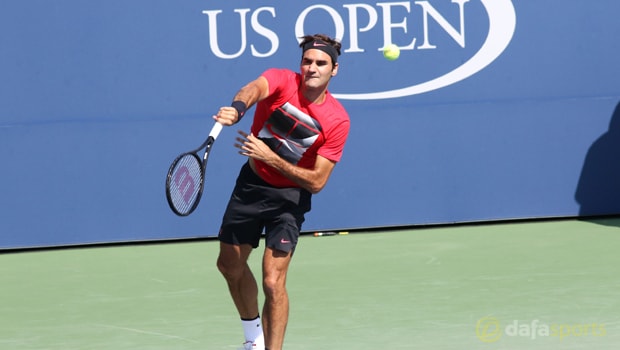 Roger Federer has admitted to feeling rusty in his US Open first-round victory over Frances Tiafoe and insists he is hoping to improve in order to enjoy a strong run.
The five-time US Open champion needed five sets to get past the American teenager in his first ever match under the Arthur Ashe Stadium roof.
Federer, who is priced at 3.00 to win the US Open, came through the first-round tie 4-6 6-2 6-1 1-6 6-4 and he will now face Slovenia's Blaz Kavcic or Russia's Mikhail Youzhny on Thursday.
The Swiss has enjoyed a strong and injury-free 2017 for the most part, having won the Australian Open and Wimbledon titles, however, he sustained a back problem after losing the Canadian Open final to Alexander Zverev earlier this month.
The 36-year-old admits that he was unable to train fully ahead of the US Open but hopes he can improve as the rounds go on.
Federer said: "I don't think I had the preparation I was hoping to get.
"Since Montreal, focus has been more on the back, making sure I can play the tournament rather than being well-prepared.
"I always knew I was going to come in feeling rusty or not great. I was hoping to start better. I really struggled early on.
I think Frances connected well. I just really kind of lost my footing sometimes. My eye wasn't working.
"I think I was also being a bit cautious with my movement. Then in the second set I think it all started to come together. That was good.
But because of the preparation being not the best that I've had, I think I was quite up and down. "I'm very happy.
I think in many ways people were hoping for a good battle between the #NextGen and somebody established like myself.
In many ways also it felt like people were happy to see me again after missing last year."
Leave a comment