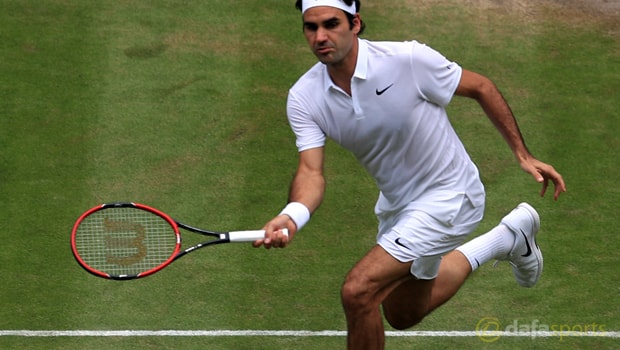 Roger Federer still has the ability to win a Grand Slam or two before he calls time on his career, as long as he remains injury free, according to former coach Tony Roche.
Federer, who is priced at 17.00 to win the Australian Open, has claimed a total of 17 Grand Slam titles over an illustrious career, however, he last lifted a major trophy in 2012 at Wimbledon.
The 35-year-old has struggled with injuries over recent years and he was forced to miss two of the four Grand Slams in 2016.
Now the likes of Novak Djokovic and Andy Murray have dominated during Federer's absence but Roche believes the world number 16 can challenge again.
The Swiss is set to head to the Australian Open in January, one of his favoured tournaments which has seen him make at least the semi-finals stage on 12 of his last 13 visits.
Federer one is still undergoing rehabilitation on a knee injury but he is hopeful of being back to full fitness for the trip to Melbourne.
Roche feels that Federer has what it takes to be a force once again even with the present form of Murray and expected resurgence from Djokovic.
"I think Roger can continue for another two-three years and be a major force in the game if he remains injury free… No reason why he can't be successful," Roche said.
"Once Roger is fit, I do believe he can win a Grand Slam or two. But yes, (Andy) Murray, considering how he is playing at the moment, has taken the game to a new level altogether.
He has dominated the second half of the year, while Novak (Djokovic) dominated the first half. "So, the beginning of 2017 is going to be very interesting."
Leave a comment