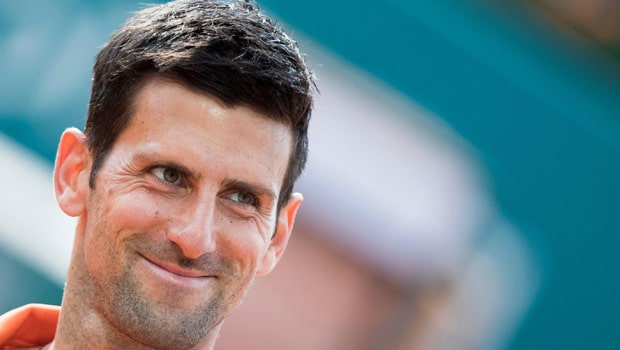 Novak Djokovic's hunt for the first title of the season continued as he lost to Russia's Andrey Rublev in the Serbia Open final by 6-2, 6-7(4), 6-0 on Sunday. However, Djokovic was happy with his performance in the last week as he feels things are progressing slowly but surely for him.
It hasn't been easy for Djokovic as he has lacked match practice. The Serbian couldn't play much during the hard court season as he is unvaccinated against Covid-19.
Meanwhile, Djokovic felt he didn't have enough fuel in his tank for the third set against Rublev after he was bagelled in the final set. The Serbian had played a couple of three-setters before his final and he wasn't at the top of his fitness.
"I have to look at the positives. [I] played the final in front of my home crowd," Djokovic said in his post-match press conference. "It was unfortunate that in the third set I ran out of gas and couldn't give it more of a fight. Congrats to Andrey for playing another great week. He is at the top of the men's game and one of the best players for a reason.
"I could have easily lost in the first match, so after four tough three-set battles all I can say is I am tired. Winning the tough three-set battles before this match will serve me well for the continuation of the season.
Djokovic was able to take the match to the final set after winning the second set in a tiebreaker. However, the home favorite couldn't show a fight in the final set as he ran out of energy.
"I didn't feel too tired until the end of the second set," Djokovic said when reflecting on the match. "The 5-4 game was a long game and that is when I started to not feel great. I think I played well in the tie-break. I came out ready to fight another set, but it wasn't [a] very pleasant thing for people to see on the court, so I am sorry for that kind of experience as I knew people wanted to see me fight and try and win. But it wasn't to be this time."
"At least this bad feeling physically came in the fourth match rather than the first match in Monte Carlo," Djokovic said. "Things are progressing slowly but surely."
Djokovic knows he is not at the top of his fitness right now and he would work hard to be in the best shape possible before the Roland Garros.
Leave a comment