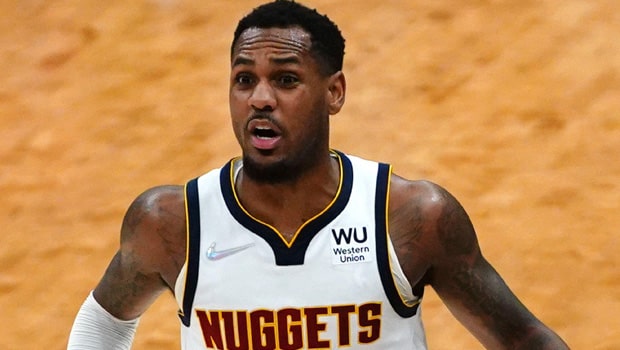 Denver Nuggets point guard Monte Morris said there was no pressure on them despite being in a 0-3 hole in the first-round playoff series against Golden State Warriors. The fourth game of the series was a do-or-die affair for the Nuggets and they were able to stay afloat after winning by 126-121 on Sunday night.
Morris played a key role in his team's win as he scored 24 points, including five three-pointers in the third quarter of the game. The point guard feels his team has played the best basketball in the last two games. Nikola Jokic, the team's talisman, top-scored with 37 points to play a key role in the win.
"There is no pressure on us," said point guard Monte Morris, "I think Game 3 and 4 have been our best basketball, how physical we want to be, we displayed that.
"Going back there, we see they're beatable. They're a helluva team. But when we play our style of basketball and make it tough and make them see bodies — they are going to make tough shots — but we know if we play our brand of basketball and bring the energy, we give ourselves a chance. And that is why I think it is going to be different going back."
Interestingly, only 13 times have teams bounced back from being 3-1 down in a playoff series. Out of these 13 times, Denver Nuggets have come back from behind on two occasions in the 2020 playoffs. Thus, the team is no stranger to playing in must-win situations.
"Obviously of all teams in the playoffs, we are probably most comfortable being down 3-1," head coach Michael Malone said. "Can I say we say we have them right where we want them? No. But we are alive. We live to fight another day."
Malone asked the team's fans to once again support his team if they are able to take it to Game 6 of the series, which will be played in Denver.
"I thank all of our fans and when we come back for Game 6, we need the same thing," Malone said. When a reporter chuckled, a stubborn Malone responded, "What you laughing at?"
The fifth game of the series will be played on Wednesday.
Leave a comment