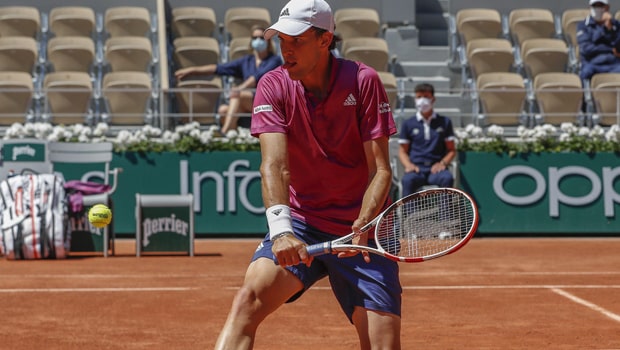 Former world number three, Dominic Thiem, has announced his return to tennis after being away for over seven months due to a wrist injury. According to his management, Thiem could play at the BNB Paribas Open in Indian Wells, which holds in March.
The Austrian had struggled last year, losing in the first round at the ATP Leon Open and the French Open. He also had to withdraw from the Tokyo 2020 Olympics. At the Mallorca Championships, Thiem had to retire from a match, despite having the lead, as a result of an injury on his right wrist. In August, he announced that he was withdrawing from the rest of the season.
Thiem, who won the US Open Grand Slam title in 2020, is currently ranked 37th in the world, partly due to his performance and inactivity in 2021. He said resuming the sport after a seven-month break would not be easy, but he would begin training this week.
In other news, Andy Murray has said that he would be missing the entire clay-court season this year, which means he would not be playing at the French Open too. This would be the second year in a row that we would not see Murray in action at Roland Garros. He said, "Right now I am not planning on playing through the clay."
"The past couple of years, the clay has made issues worse; last year I had some issues at the beginning of the year, the clay didn't help, so I've spoken to my team about that and this year while I feel good and healthy, I don't want to take that risk."
He, however, did not rule out the possibility of returning to clay court in the future. But he would take the time off to prepare for Wimbledon and the grass season.
Murray has not been in top form since undergoing hip surgery in 2019. Since his return to tennis, he has been pulling out of events before they start or losing in the first two rounds. Things have not been the same for the 34-year-old but he is trying his best not to complicate his issues, by taking appropriate breaks and rests.
Leave a comment