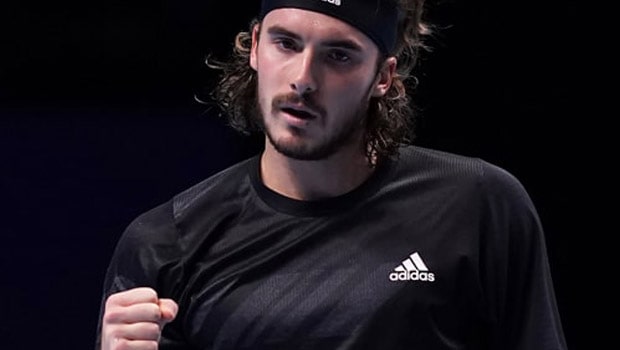 The World no.5 seed Stefanos Tsitsipas was in prolific form in the quarterfinals of the ongoing French Open 2021. The 22-year old Greek defeated Russia's Daniil Medvedev by 6-3, 7-6, 7-5 in two hours and 21 minutes to book his semifinal berth against Germany's Alexander Zverev.
Tsitsipas was able to get the early break in the opening set and dominated as he dropped only four points on his serve. The youngster was able to get a break at 2-1 in the second set but Medvedev was able to bounce back to force the game into the tiebreaker. However, the Greek convincingly won the tiebreaker by 7-3.
Tsitsipas won the third set by 7-5 to get his win in straight sets. In fact, Tsitsipas had a 1-6 head to head record against Medvedev before the Quarter Final clash but he was able to improve the same.
"I'm playing well, and I think if I keep repeating the process, keep repeating the everyday hustle that I put, for sure there's going to be a reward, and why not," Tsitsipas said.
In fact, Medvedev came up with an underarm serve when he was trying to save the match point but Tsitsipas was ready for it and sealed the match with an easy winner.
"I felt like there was something coming up, so at that point I think I got prepared for it," Tsitsipas said of Medvedev's underarm serve. "It's that less of a second when you realize something is about to change from a regular [serve]. It was fine. I mean, I [did] what I had to do."
This is the third consecutive slam semi-final for Tsitsipas. The Greeek will face Alexander Zverev in the semi-final on 10th June.
Leave a comment