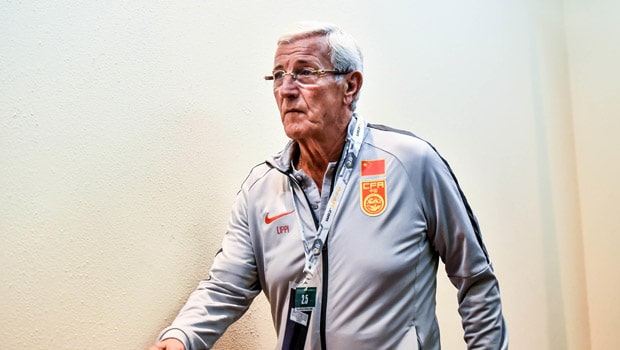 Former Italy coach Marcello Lippi has expressed delight with the current team, saying they are beautiful to watch.
Italy recently smashed four goals past the Czech Republic during a tune-up game for the Euros 2020 tournament, starting on Friday, Jube 11.
While lauding the spirit Roberto Mancini has created in the team, Lippi, who led the Azurri to World Cup victory in Germany 2006, is optimistic ahead of the Euros.
The Azurri will open their campaign against Turkey on Friday. They will then play Switzerland on Wednesday, June 16, before finishing their group game against Wales. All their games will be played at AS Roma'sRoma's Stadio Olimpico.
Recalling the team's success in the 2006 world cup where they had to beat France via penalties (5-3) after the game finished 1-1 after 120 minutes,  Lippi said it wasn't necessary to pick the penalty takers because some players had come up to him asking to take one.
Speaking with Il Messaggero, the world cup winner, said things usually go wrong when they keep their distance and no one steps up. But seeing players stepping up gave the manager the confidence that they will make it.
This has then made Lippi optimistic ahead of the European Championship this summer while praising Mancini'sMancini's work with the Azzurri for the spirit he created in the camp. Expressing delight over the team setup, Lippi said he is happy over the behaviour he has on the pitch, regardless of the players.
Having watched some of the players played on TV, Lippi said he has positive feelings because he has been following the team and adding that they approach the friendlies in the right way as they always want to win.
Lippi, however, stated that there are not many similarities between the 2006 squad and the current crop; the coach said they are distant.
Leave a comment