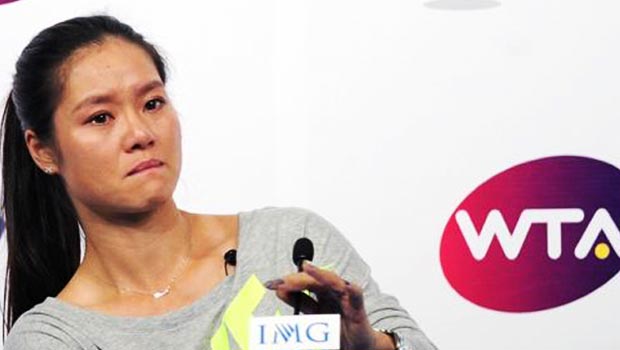 Tennis ace Li Na has insisted that she has no regrets about her agonising decision to call time on her career and believes that China will produce a better player than her in the not too distant future.
Li claimed her second Grand Slam title with victory in the Australian Open earlier this year but has largely struggled against injury since and took the momentous decision to retire earlier this week.
The 2011 French Open champion has been plagued by injury throughout her career and now, at the age of 32, she has decided that enough is enough and that her body cannot take any more punishment.
Although age is not entirely against her – Roger Federer is still going strong at 33 – Li insists that she will not be regretting her decision.
"I'm very satisfied with my tennis career," Li said at a news conference at China's National Tennis Centre.
"I feel this is the best time for me to retire. I don't feel sorry or have any regrets about retiring. When I was making this decision, I asked myself, 'If I retire, will I regret it?'."
"My heart told me I wouldn't, because I've done my best," she added.
Li set a precedent by breaking away from the state sports system to take control of her own career, which obviously paid dividends, but she is confident that the next star to make the breakthrough in tennis is just around the corner.
"I want to tell everyone — because everyone has his or her own dream — you must keep pursuing your dream," she said.
The next Li Na may arrive "at any moment", she added. "Just keep an eye out. The next player will be even better than me."
Meanwhile, Victoria Azarenka has decided to call an early end to her year and says she will not be playing any more tournaments in 2014.
Azarenka is another star to have been plagued by injuries this year and, despite reaching the US Open quarter-finals, the Belarusian decided to pull out of the Wuhan Open due to foot and knee injuries.
The former world number one is hoping that rest and recuperation will do the trick as she looks to bounce back with a trouble-free 2015.
Leave a comment