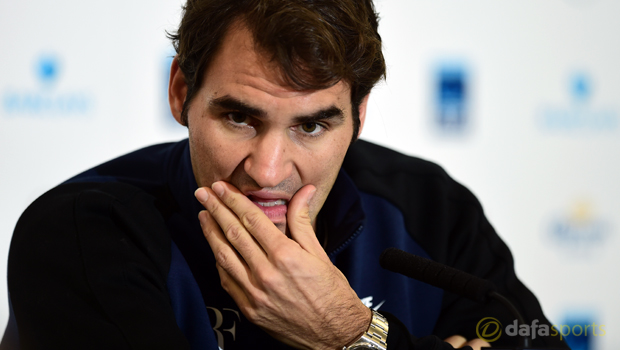 Roger Federer is facing a month away from tennis after undergoing surgery in Switzerland this week.
The world number three had arthroscopic knee surgery after he picked up an injury following his Australian Open semi-final defeat to Novak Djokovic in Melbourne.
The 17-times Grand Slam champion has confirmed that his doctors are happy with how the surgery went and he does not expect to be sidelined for too long.
The 34-year-old will miss the World Tennis Tournament in Rotterdam and the defence of his title at the Dubai Championships later this month.
Confirming the slight setback, Federer highlighted the relatively injury-free career he has enjoyed to date.
"I feel grateful that up until now I have remained mostly healthy throughout my career," he said.
"My doctors have assured me the surgery was a success and, with proper rehabilitation, I will be able to return to the Tour soon."
Federer's wait for Grand Slam title number 18 is now heading towards four years after his most recent top-level success came at Wimbledon back in 2012.
The Swiss was defeated by world number one Djokovic in both the Wimbledon and US Open finals last year and it was once more the imperious form of the Serbian that ended Federer's dreams Down Under in the opening Grand Slam of 2016.
Both men will be keen to improve their records at the season's second Grand Slam, the French Open at Roland Garros.
Federer's sole success on the famous red clay in Paris came in 2009 while Djokovic needs a French Open triumph to complete his set of career Grand Slams.
Leave a comment