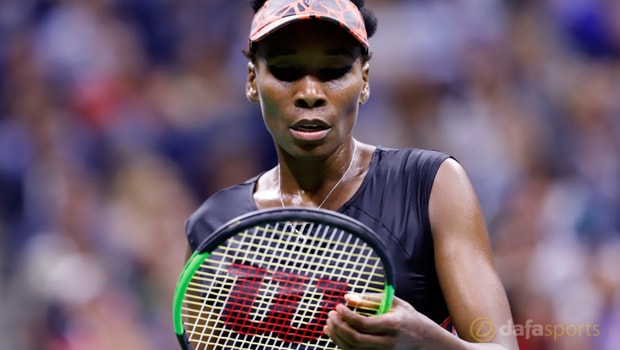 Sloane Stephens doesn't think she'll follow the examples of the likes of Roger Federer and Serena Williams and play on well into her 30s, but she is keen to add to her collection of titles.
The American managed a maiden Grand Slam success last year as she landed the US Open crown.
The 24-year-old has four other WTA Tour titles to her name and she wants to challenge for more silverware.
However, the world number 13 admits she cannot imagine playing for as long as Williams who, at 36, has just returned to action following the birth of her daughter, and Federer, who's also 36, and recently landed his 20th Grand Slam crown at the Australian Open earlier this year.
Williams and Federer are hugely-successful veterans of the game but Stephens admits she doesn't anticipate that kind of longevity in her own career.
"I'll be 25 next week and hopefully I can play another five years," she said after defeat to Daria Kasatkina at Indian Wells.
"And in those five years hopefully I can have another.
"I mean, if all goes well, hopefully in that five years I'll win some more tournaments and hopefully do some other amazing things on and off the court.
"So this does not define how my career is going to end up. Roger Federer is 36-years-old and still competing at the highest level. I'm definitely not playing that long. Definitely not."
Stephens is 41.00 to win the next Grand Slam, the French Open, while Serena Williams is available at 6.00.
Leave a comment