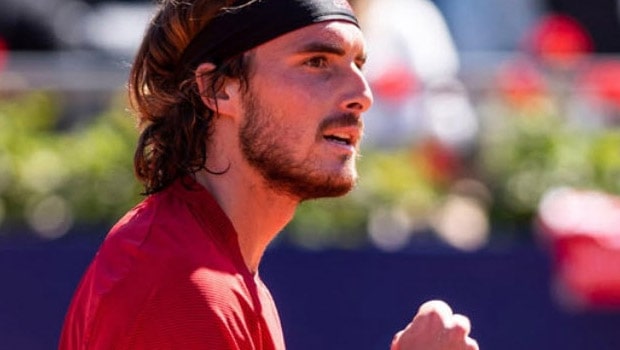 He is often called among the ones who will carry the baton for next generation Tennis greats, Stefanos Tsitsipas from Greece is full of confidence as he enters Roland Garros after winning his seventh ATP Tour title in Lyon on Sunday.
The 22 year old Greek is arguably in the best form of his career as he grabbed maiden ATP Masters 1000 title last month at Monte-Carlo and added the Lyon crown for his second title in 2021 and leads the 2021 season with most wins at 33.
Feeling on cloud nine, the Greek is in full command of his game. "I've been feeling my game well; I've been using my patterns really well," Tsitsipas told reporters.
"I've been pressing a lot with my serve. Just consistent on court, consistent with my power and the way that I attack and the way I take risks", adds Tsitsipas.
"I think it would be considered my best (preparation) so far pre-Grand Slam and now all the attention is on next week. I love playing in Paris. I find it mesmerising", says Lyon open winner.
Even after all the success this year and moreover feeling more commanding on clay, Tsitsipas still feels he needs to be on top of his game to beat Novak Djokovic and defending champion Rafael NadaL, who is nicknamed king of clay. Tsitsipas reached the semifinals on the red clay at Roland Garros last year before falling to Novak Djokovic in five sets.
"Rafa and Novak are still at the top of the game. But I think their margin is getting smaller and smaller. Several young guys can beat them now. The margin is getting thinner," Stefano added.
Yet he is positive about this year, "Every year I'm asked about Roland Garros and I answer that the only thing we don't know about Roland Garros is who Rafa is going to beat in the final. This year I can say Rafa is the favourite but some guys can beat him", adds Lyon open champion.
Leave a comment