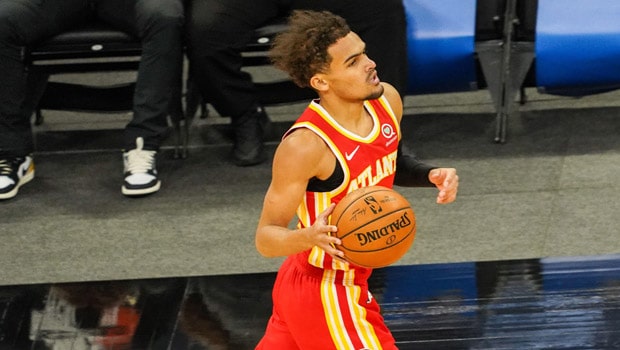 Atlanta Hawks' talisman Trae Young is one of most exciting young talents in the NBA. Young has been instrumental in the success of the Hawks and played a key role in taking his team to the playoff stages.
Atlanta Hawks and New York Knicks faced off each other in Madison Square Garden and the latter had the support of their die-hard fans. However, Trae Young made an impressive playoff debut as he played at the top of his game.
Young scored 32 points, 10 assists and seven rebounds as he came up with an all-round performance. Thus, Atlanta Hawks defeated the New York Knicks by 107-105 on Monday. Young also scored the winner for his team in the dying seconds of the match.
Trae Young is the 2nd player in NBA history with 30 points, 10 assists and 5 rebounds in his postseason debut. LeBron James is the other.
On the other hand, Alecs Burks top-scored for the Knicks as he scored 27 points. Derrick Rose scored 17 points for the Knicks whereas Julius Randle and RJ Barrett scored 15 and 16 points respectively. However, their efforts went in vain as Young took the Atlanta Hawks over the line.
Meanwhile, Bogdan Bogdanovic scored 18 points for the Hawks whereas Lou Williams scored 13 points and thus both of them supported Trae Young.
Trae Young and Atlanta Hawks will aim to continue the good show in the playoff stages and they will be delighted with their start. Atlanta Hawks will next face New York Knicks in the second game of the conference first round on Wednesday night.
Leave a comment