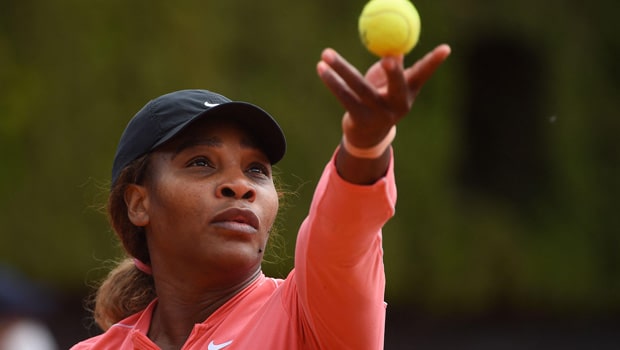 On what could have been the best day of her career, Serena Williams suffered one of her most surprising defeats, ending her stay at the Italian Open. Her game against Nadia Podoroska was her 1000th career game and Serena received a lot of praises from fellow colleges in the WTA and ATP, and even other sports. Unfortunately, a loss prevented what could have been a well-deserved celebration as Serena lost 7-6 (8-6) 7-5 to Podoroska.
Serena Williams looked confident at the start of the match but so did Podoroska, who finished at the semi-finals at last year's French Open. Both women seemed almost equal in the first set although a tie saw Podoroska win the set.
The second set presented its own struggles and Podoroska was soon leading 5-2. Serena then won 12 match points, to level up at 5-5. She, however, failed to make good use of her gain and Podoroska took advantage of a few mistakes from her to win the set 7-5.
This was Serena's first match since losing to Naomi Osaka at the semi final of the Australian Open back in February. She had opted out of the Miami Open back in March. She is set to make her next appearance at the French Open later this month and she does not seem quite ready, as she noted after the match at a news conference; "Maybe I do need a few more matches, so I'm going to try to figure that out with my coach and my team and see what we would like to do. I have been training for months, but it feels definitely different on clay to make that last adjustment."
Naomi Osaka also had a bad day at the Italian Open after losing 7-6 (7-2) 6-2 to American Jessica Pegula. She too would also need to put in a lot of work before playing at the French Open. Naomi has always struggled with clay court so she would have to do a lot to make sure she is ready for Roland Garros.
Simona Halep had to retire from her game against Angelique Kerber despite having the les 6-1 3-3. She would have an MRI scan to determine if she would remain in Italy or not.
Leave a comment