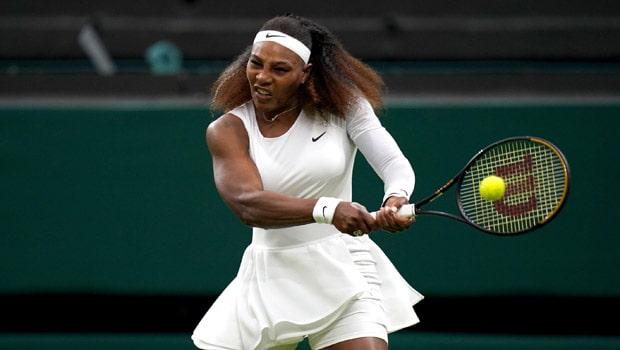 Serena Williams' coach Patrick Mouratoglou recently hyped up the former world No. 1's chances at the Wimbledon. He feels that she can defeat anyone when she is in her groove.
The American is sixth seeded in the Wimbledon this year and will start her Wimbledon campaign by facing Aliaksandra Sasnovich of Belarus in the first round. The 39-year-old will look to start on a positive note and carry that form throughout.
Williams suffered a shock fourth round defeat in the Roland Garros this year. The American lost to Elena Rybakina of Kazakhstan and also lost the chance of probably grabbing another Grand Slam. As all four semi finalists were in the last four for the first time in their careers.
Mouratoglou admitted that Williams' loss in Paris can be highlighted as a missed opportunity. However, he also added how the 39-year-old was not ready to win the Grand Slam.
Yes, I understand that point," Mouratoglou said in a recent interview for Metro.co.uk. "But I knew she (Serena Williams) wasn't ready. She was more ready than in Rome but still not ready enough to win a Grand Slam."
The French coach was rather happy with the American performance at the Roland Garros as he feels that Williams outperformed. He explained how Williams' preparation was not the best ahead of the French Open. However, he feels that the 39-year-old can crush any opponent be it mentally or physically.
"I think she's gone quite far considering how ready she was," Mouratoglou added. "But if you're not ready, you're not ready. That's how it is. I don't have regrets thinking, 'Oh shit, we had an opportunity.' I think it's all about her. You can put the hardest draw on the planet; if Serena is ready, she's going to crush everyone. That's what I think."
Lastly, Mouratoglou added how he feels that Serena Williams is different from any other player. He feels that the American holds the key in her matches irrespective of her opponent.
"I have respect for all the players but Serena is different," Mouratoglou said. "It's more about finding her. If she finds herself, the way she is when she's Serena, then whoever is in the draw is not going to be a threat," he signed off.
Williams will be aiming for her record 24th Grand Slam in this year's Wimbledon. She is looking in good touch and now needs a dominating win to start the campaign.
Leave a comment