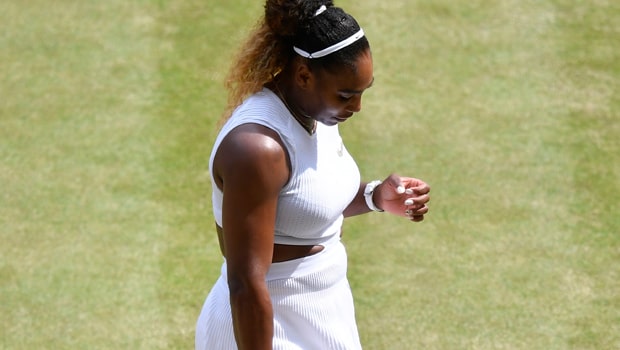 In what seems like a serious upset, ace Tennis player, Serena Williams suffered a defeat in the hands of 19-year-old Canadian, Bianca Andreescu in the Final of the 2019 US Open.
The match, which took place on Saturday, ended 6 – 3, 7 – 5, victory for Andreescu, who was filled with joy as she was crowned the winner in her first major slam. Besides winning, Andreescu also broke a number of records, such as the first Canadian to ever win a major slam. This is indeed a big deal for her, also as the first teenager to win a grand slam after Maria Sharapova did it in 2006.
There is no denying that she fought for it. Indeed, facing a legend like Williams must have been an ordeal, something that can easily melt one's confidence, but the Canadian teen fought hard, keeping her confidence high, even though the crowd never cheered her – she had to put her fingers in her ears to block out the noise.
Although Williams showed a bit of strength in the second set, where, after being down by 5 – 1, played hard to level things to 5 – 5, she just could not keep up, committing a couple of errors, which made Andreescu gain the upper hand, emerging as the winner. For Williams, winning this would have been everything. It would have been her 24th grand slam title, tying her with Margaret Court who is first on the all-time list. The last time Serena won a Grand Slam was in 2017, at the Australia Open, and 2014 was the year she won her last US Open title. Since 2017, she has consecutively lost all her four Grand Slam finals, most memorable is the 2018 Wimbledon Final where she lost to Naomi Osaka. To some people, like Marion Bartoli, Serena may be under internal pressure. According to Marion, "She just feels she has to win this one."
As for Andreescu, who is currently world number 5 after the win, and also pocketing $3.8 million, she can only go higher. To her, "This year has been a dream come true," and she is just right, because just about a year ago, she was nowhere near the Top 200, after losing out on a chance to qualify for the US Open.  She even got a thumbs up from Williams who said she's glad that Bianca is the one winning, outside of she or her sister.
Andreescu Bianca Vanessa is priced at 8.00, while Serena Williams remained favoured at 5.75 to win the Australian Open in 2020.
Leave a comment