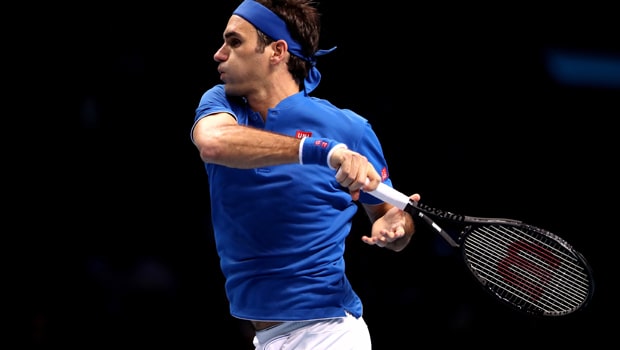 Rafael Nadal's uncle and former coach Toni believes that Roger Federer will not win another Grand Slam title.
The Swiss ace won the Australian Open in January to extend his all-time men's record to 20 Grand Slam victories but could not add to his tally through the remainder of the year.
Nadal triumphed in Paris while Novak Djokovic won the titles at Wimbledon and the US Open. Federer was beaten last week in the semi-finals of ATP Finals by 21-year-old German Alexander Zverev – who then went on to dismiss Djokovic in the London final.
Toni Nadal says he has been wrong about Federer's demise in the past but he is once more predicting the end of the Grand Slam-winning juggernaut.
"I find it hard to see Federer raising another Grand Slam trophy," he said.
"I do not say it for his game, although I do say it for the toughness of the five-set tournaments," he added in his newspaper column.
"I have to confess that I said that on other occasions and the Swiss, repeatedly, surprised me."
Federer and Nadal were both ranked number one in the world during 2018 but Djokovic ends the year on top of the pile. And the Spanish tactician believes that French Open winner Nadal can serve it up to the Serb next season.
"For some time I had my doubts about whether the youngsters would be able to overcome the game of Federer on grass, the one of Djokovic on fast courts and the one of Rafael on clay," he added.
"And I had the impression that the change would be caused rather by the decline of some than by the attack of others. The final in London has made me think about it.
"For now, for the coming year, I trust in the full physical recovery of Rafael. I feel new episodes of his rivalry with Djokovic and, in general, a more open panorama with the definitive incorporation of the new generation."
Djokovic is favourite at 2.25 to win the 2019 Australian Open in Melbourne, with Nadal 6.50 and Federer priced at 7.00.
Leave a comment