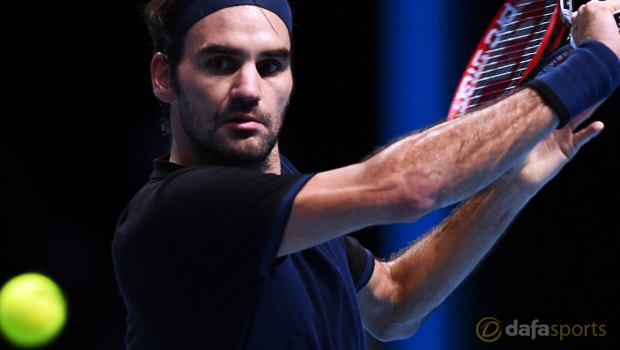 Roger Federer

says his recovery is going well and is confident he will be back ready to compete at the top level when he returns next year.
The Swiss star chose to take the remainder of the year off in July in order to allow his body to recover fully after undergoing knee surgery in February on a torn meniscus.
Although that was first time he has gone under the knife in his 17-year career, he has suffered from a number of niggling injuries in recent years and at 35, has inevitably been quizzed about his potential plans for retirement.
The man himself has remained steadfast in his determination that he will return to the sport and an 18th Grand Slam title at January's Australian Open would provide the perfect response, having not won a major since Wimbledon 2012.
The former world number one says he is exactly where he wants to be in his recovery and is confident he will be able to hit the ground running once he gets back into the competitive arena. "I am completely on track," he is quoted as saying by Tennis.com.
"The hope is that in physical conditional I am again 100 percent almost, like with treadmill and sprints. Now we increase the intensity, and also I will start to play tennis again.
"I have thought about that these few weeks, what it will be like when I return, will I feel pressure. I will have dropped a few rankings.
But if I can train the way I am hoping during the off season, I'm thinking that I can quite rapidly rejoin."
Leave a comment