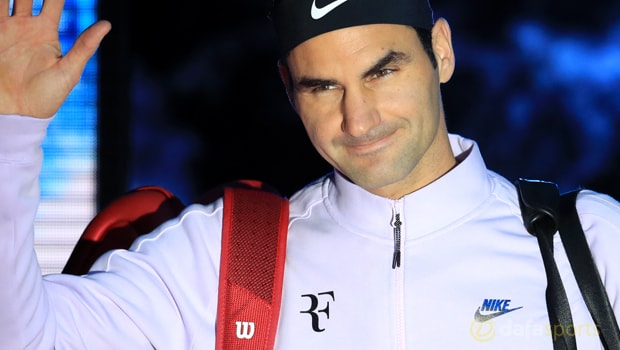 Roger Federer has hinted that he could play on clay this year due to his "dream" of returning to Roland Garros.
The 36-year-old skipped the entirety of the clay-court season in 2017, instead using the period to rest his body and concentrate on preparing for Wimbledon.
After a tough few years, Federer's ability to save himself for the big events has paid off, making it three Grand Slam titles out of five by winning a sixth Australian Open crown in January.
He is yet to make a call on whether he will play at this year's French Open, with the famous Parisian clay arguably the surface that could cause his ageing body the most issues.
Federer has also only won the title once, often falling victim to his great rival Rafael Nadal's expertise on the red dirt.
However, Nadal could have more of a threat to deal with this time around, with the 'Fed Express' hinting that he would like to return to play in Paris, with Roland Garros remaining one of his favourite venues.
Federer told French outlet RMC Sport: "I dream of coming back to Roland-Garros. [But] I do not know, I will decide that in April after Indian Wells.
"[It depends on] how I feel, it's much more than a decision, it's the decision of the year, it's in the middle of the year, it's a surface change.
"I'm going to focus on the hard but honestly, I hope." Looking further ahead, Federer is currently 2.75 to defend his Wimbledon title, with Nadal 8.00 and both Andy Murray and Novak Djokovic sandwiched in between at 6.50.
Leave a comment