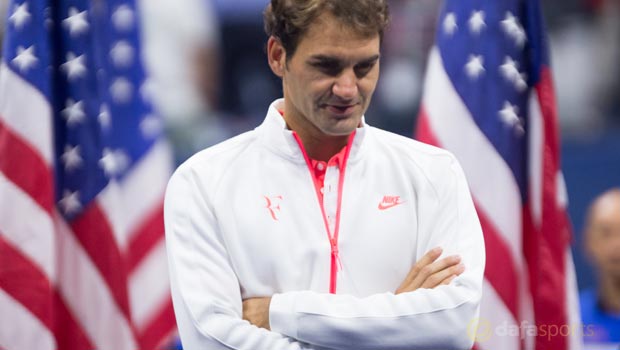 Roger Federer believes he still has enough left in the tank to win another Grand Slam title after losing the US Open final to Novak Djokovic.
The 34-year-old was hoping to collect his 18th major title in New York on Sunday night and felt he had opportunities to win the match, only for world number one Djokovic to come out on top 6-4 5-7 6-4 6-4.
The Swiss was left crushed by the defeat, feeling he had thrown away the chance to secure a first Grand Slam title in three years.
He said: "I should have never been down in the first place two sets to one and 5-2. Surely I am very disappointed. I had my chances on my racquet."
Federer carved out 23 break-point opportunities, twice as many as Djokovic, but only managed to convert four of them, much to the disappointed of a partisan crowd on Arthur Ashe Stadium.
It was the second time this year Federer had been denied an 18th title by Djokovic after defeat at Wimbledon in July.
Despite the loss, Federer says he has no plans to walk away from the sport and is happy with the current state of his game.
"I had a wonderful last two weeks," Federer said. "I'm very pleased where my game's at.
"Being back in the finals is where you want to be. Playing against a great champion like Novak is a massive challenge and I enjoyed it. I thought it was a great match."
Meanwhile, Djokovic's 10th major title leaves him one behind Bjorn Borg and Rod Laver in the all-time list.
The Serb's victory was his 27th in 28 matches at Grand Slam events this year, having also captured the Australian Open and Wimbledon title, while his only loss came in the final of the French Open.
Djokovic admitted after claiming his second US Open title that 2015 had been a year to savour on and off the court.
"It's been an incredible season, next to 2011 the best of my life," said Djokovic. "I'm enjoying this year more than I did any previous one because I'm a husband and a father, and that makes it sweeter."
Meanwhile, the Japan Open starts on Monday with Carla Suarez Navarro 10/11 to win her opening match with Katerina Bondarenko, who is 5/6.
Leave a comment