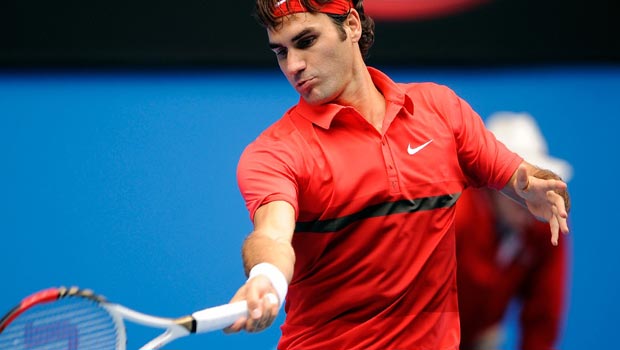 Roger Federer is determined to return to the top of the world rankings but admits he is wary of current number one Novak Djokovic.
The 17-time Grand Slam champion has re-emerged as one of the best tennis players around this year and returned to the top three in July.
His victory in the Swiss Indoors final on Sunday means he now has a Tour-best record of 66 wins against 10 defeats in 2014 and is currently on a 12-match winning streak.
Federer, last ranked world number one in October 2012, is back in action this week at the Paris Masters and is fewer than 500 points behind top-ranked Djokovic, who makes his first tournament appearance in weeks following the birth of his first child.
With 2,500 points available at Paris and the World Tour Finals in London next month, 33-year-old Federer admits he is driven by the chance to become the best-ranked player in the world again.
"It would be very special to reclaim number one," said Federer, who can also pick up points when he represents Switzerland in the Davis Cup final against France on November 21.
"World No.1 is what it's all about in our game and with the year I have had and the amount of finals I have played, the level of tennis I have played, I am pleased to see that I have a shot.
"But having a shot and being there are two separate things. I am sure that Novak is going to come in very motivated, just after having become a father. I am very happy for him. There are clearly interesting weeks ahead."
Federer, a winner of the Paris Masters in 2011, is priced at 3.75 to win the tournament this week.
Leave a comment