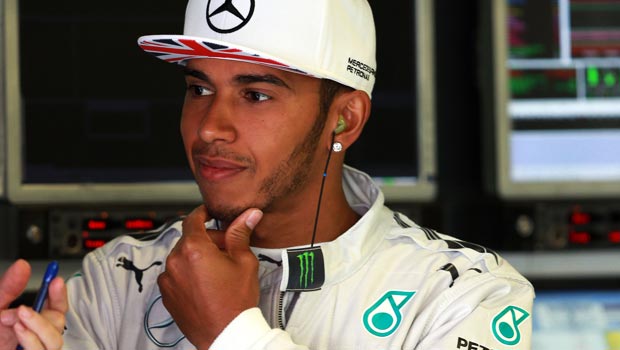 Lewis Hamilton insists the title race is far from over with three races of the Formula One season remaining and has set himself the target of a podium finish at this weekend's US Grand Prix.
Hamilton is seeking a fifth straight win of the season in Austin, Texas this Sunday to extend his lead at the top of the Drivers'
Championship.
He is currently 17 points ahead of Mercedes team-mate and nearest rival Nico Rosberg with 100 still up for grabs.
Everything is still to play for this weekend but Hamilton, who won the inaugural US Grand Prix in 2012, admits he enjoys the circuit and will be doing everything to extend his advantage.
"We still have three races left to decide the Drivers' Championship – starting in Austin, which is one of the best weekends of the year,"
said Hamilton.
"A lot of the American side of my family come to the race, plus I won the first ever Formula 1 Grand Prix at the circuit back in 2012, so it's a special one for me.
"I really enjoy going there and I'm looking forward to another great race – hopefully ending up on the top step of the podium!"
But with double points set to be awarded in the season finale in Abu Dhabi, Rosberg is refusing to give up his dream of a first world title.
"It's still all to play for in the battle for the drivers'
championship and I won't be giving up the fight until the flag drops in Abu Dhabi," said the German.
"Hopefully we can keep the entertainment going right to the end for the fans out there enjoying the contest.
"The first step comes in Austin, which is a really cool city and a great race track. I haven't had the best races there so far, but I'm determined to change that this year."
Hamilton is currently priced at 1.25 to win the 2014 World Drivers' Championship while 'The Field' is valued at 4.03.
Leave a comment