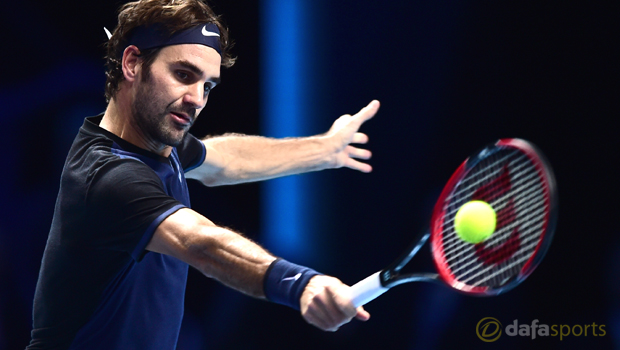 Roger Federer has dismissed reports suggesting he will retire after the 2016 Olympics and has instead vowed to carry on.
The Swiss number one has confirmed he will participate in the singles and mixed doubles in Rio next year, teaming up with fellow Grand Slam winner Martina Hingis in South America.
At 34 years of age the 17-time Grand Slam winner is getting towards the end of his career and, with the former world number one turning 35 during the Games, many were expecting the global event to be his swansong.
However, this is far from the case and the Basel-born is looking to continue on the ATP circuit and add to the numerous titles he has collected so far.
Federer said: "No plans to retire yet. I don't have a definite date even though that would help to make things easier to plan."
The 2014 Davis Cup winner, who is third in the Open Era list with 88 career titles, won the Cincinnati Masters this year while finishing runner-up at the Indian Wells Masters and the Italian Open.
Federer has not won a Grand Slam since lifting the Wimbledon trophy in 2012 but he is hoping for another successful run in the Australian Open in January, an event he has won four times in the past.
"The Australian Open is obviously a big goal for me," he added. "And after that it's going to be a long, tough year."
Federer is priced at 8.50 to succeed in Melbourne, while defending champion Novak Djokovic is the firm favourite at 1.80 to continue his domination of the first major of the year.
Leave a comment