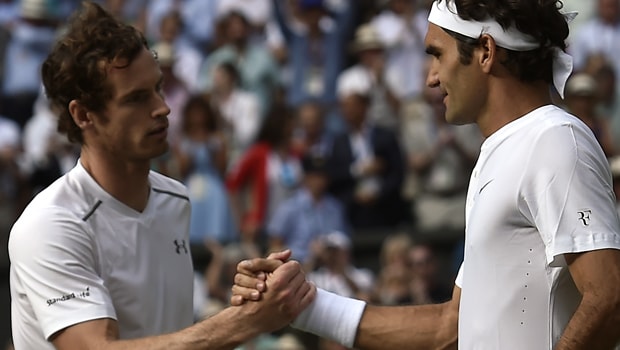 Seven-time champion Roger Federer has claimed that Andy Murray will still be a contender at Wimbledon this month, even though he continues to nurse a hip injury.
The two-time Wimbledon champion, 6.50 to win this time around, had been hoping to defend his crown at SW19 but he has had to endure a difficult season.
A lack of form and niggling fitness woes have seen Murray struggle and he heads into the third Grand Slam with an injury.
While Federer will begin his Wimbledon campaign on the back of a win at the Gerry Weber Open, Murray is still struggling with a hip issue.
He suffered an early exit at Queen's last week but Federer is convinced the Scot will still pose a threat.
Federer, 3.10 to win the tournament, told reporters: "If he's anything close to 100 per cent physically, I consider him one of the big favourites to win the tournament.
"It's that simple. It's the same for Novak and the same for Rafa. I think it's very even when we put it all out on the line.
Everybody has their own little story right now." The Swiss ace decided to miss the clay-court season and he believes his decision will prove to be the correct one.
He added: "That was the decision for me – no compromise really. "Gave myself the best chance for the grass, so I would never look back and have regrets once I came here.
"I'm 35 years old. I've won the French Open once. This is clearly not an ideal preparation.
We all felt the same way, that it's better to save myself and give it all I have for the rest of the season."
Leave a comment