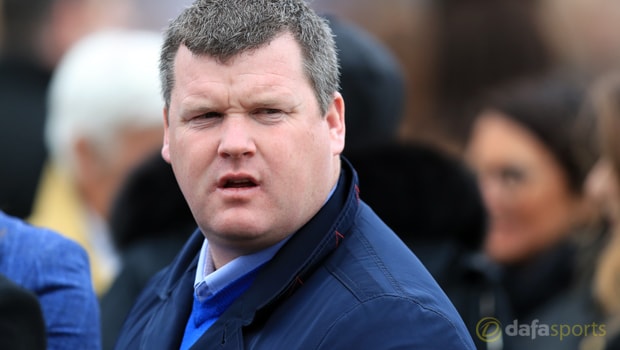 Trainer Gordon Elliott insists he is still focused on National Hunt racing despite seeing stable-star Beckford win on the flat at the Curragh on Saturday.
Elliott is well known around the world for his jumping exploits but he watched Beckford produce the goods in the GAIN Railway Stakes.
British raider De Bruyne Horse set the early pace but favourite Murillo was still expected to claim the race win. However, Beckford found his rhythm late on and eventually won by a length after a thrilling encounter on Saturday afternoon.
After the race, Elliott confirmed Beckford will now run in the Phoenix Stakes in the coming weeks but he was quick to reassure fans that his jump training still takes priority.
He told Sky Sports: "He's a nice horse. I'm delighted it's all worked out, for the syndicate that bought him in the first place and for Newtown Anner who were good enough to buy him and leave him with me.
"In the summer it's something nice to do. It's a bit of fun and something different but I'm a National Hunt man and you have to remember where your bread and butter is.
"We'll do it again next year, but it's not something I'm going to be doing full time.
We'll definitely do it a bit more next year but National Hunt is my number one and nothing else matters, only National Hunt racing to me.
"If I had half a dozen nice ones for the Flat, that's all I want, but jumping is the game and that's all I want to do."
Leave a comment