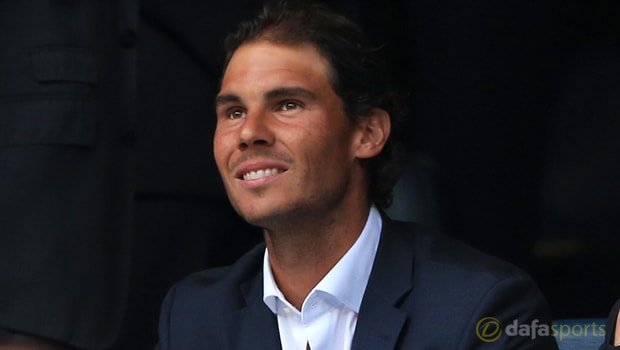 Former world number one Rafael Nadal believes the emergence of a new generation in the sport is key and has also revealed his delight at seeing great rival Roger Federer return to the circuit.
The Spaniard is hoping to enjoy a strong 2017 after failing to reach the quarter-final stage at any of the Grand Slams last year.
The 14-time Grand Slam winner's best performance came at the US Open when he made it through to round four before losing to Frenchman Lucas Pouille.
Nadal, who is priced at 13.00 to win the 2017 Australian Open, has been hindered by injuries and as a result is currently ranked number nine in the world heading into the new season.
Andy Murray and Novak Djokovic, ranked first and second in the world respectively, will make it tough for Nadal to win any more Grand Slam crowns while the youngsters on the scene are also set to make life tough.
The likes of Austria's Dominic Thiem, Germany's Alex Zverev and Australia's Nick Kyrgios have all been making their mark and Nadal feels they are crucial to the future of the men's game.
Nadal said: "These guys are doing well. It's great to have a new generation of fantastic players there and that's good for tennis. Tennis needs it.
"People sometimes get bored to see the same players all the time." Nadal also admitted he was pleased to see long-term rival Federer return from injury ahead of the Australian Open.
He added: "The good thing is that Roger is back on tour after probably his first important injury.
That's tough but he looks great. He's played some good matches there in Perth (at the Hopman Cup) so I'm very happy for him."
Leave a comment