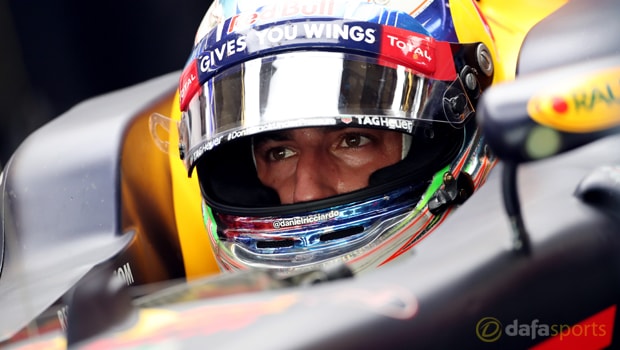 Red Bull's Daniel Ricciardo insists he is relishing the opportunity to push his body to the limit physically in 2017 when they new technical regulations come into play.
The Australian has always expressed his willingness to work hard on improving fitness levels and it is likely to be the key to success in 2017.
Austrian GP has introduced new regulations ahead of the new campaign with increased downforce and much quicker lap times predicted.
It will demand more physically from the drivers to cope with the extra speed and Ricciardo, who is priced at 4.75 to win the World Championship, is excited by the challenge.
Ricciardo said: "For me it's going to be more fun personally because we're doing a bit more strength training, I kind of enjoy it.
"Last year and the past few years you do training to keep your weight down, a lot of long endurance but not high intensity to put muscle on.
"So it's in a way, the training we've done is a little bit more boring where I think now we can push harder in training, afford to put on muscle and things like this.
It'll be challenging but a bit more rewarding." The Red Bull man has also welcomed the later start to the pre-season testing this year as he feels it will allow him more time to get into peak shape.
He added: "That's one thing with such a long season, a lot of races during the year, you don't get a whole lot of time to train physically as well as you'd like.
You get a day here or there. You don't really get a week of proper training, very rarely.
"I'm actually excited to get nearly two months of real training outside the car before we test, so I think that uninterrupted period will be quite nice."
Leave a comment