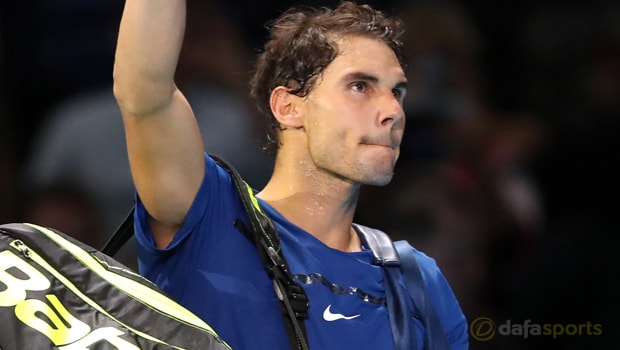 Spaniard Rafael Nadal insists he will need to be at his best to beat Dominic Thiem when the pair meet in Sunday's French open final.
The 32-year-old will be trying to win his 11th title in Paris and he has only lost twice since making his debut at the tournament in 2005.
Nadal has breezed through to the final, having lost just one set on his way to Sunday's showdown.
He has been beaten on two occasions on clay this season and both losses come at the hands of Thiem.
Austrian Thiem will compete in his first Grand Slam final and will take confidence from his wins at the Italian Open and Madrid Open.
The 24-year-old also beat Nadal in Buenos Aires in 2016 and Nadal admits he cannot afford to overlook his opponent.
He told reporters: "I have a very difficult match against a player that is playing great. I know I have to play my best if I want to have chances.
"Sunday is the day to give my best, is the day to increase even a little bit more the level."
Thiem admits he has a plan in place and he is confident that he can get the better of his rival at Roland Garros.
He said: "If I want to beat him, I have to play that way like I did in Rome and in Madrid.
"I know how to play against him. I have a plan. But I'm also aware that here it's tougher. He likes the conditions more here than in Madrid, for sure. Best of five is also different story."
Nadal is the 1.20 favourite this weekend, while Thiem is priced at 4.33 to claim his maiden Grand Slam.
Leave a comment