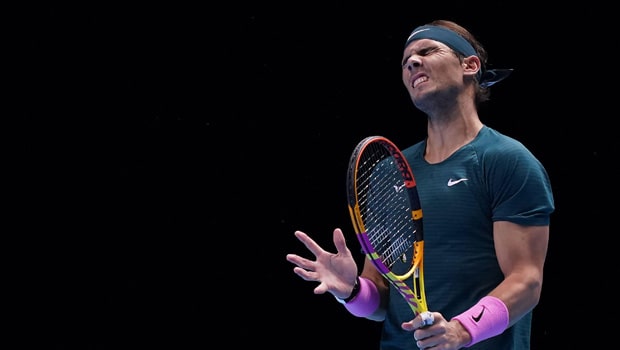 Rafael Nadal has suffered a huge blow as he has been ruled out for four to six weeks due to a stress fracture in his rib. This puts Nadal's clay-court season in doubt, especially his participation in Roland Garros, for which he is always a favorite.
Nadal lost to America's Taylor Fritz in the final of the Indian Wells, which broke his unbeaten streak of 20 matches in the season. It is anticipated that Nadal suffered the injury during his semifinal match against Carlos Alcaraz, which lasted for three hours and 12 minutes.
Nadal revealed that he played the final with a lot of pain against the American and also had breathing issues. The Spaniard had earlier pulled out of Miami Open to give himself time for the clay-court season.
"This is not good news and I did not expect this," Nadal said in a statement to Marca, a Spanish-language publication. "I am devastated and sad because after such a good start of the season, I reached a very important part of the year with very good sensations and good results. But hey, I've always had that fighting and overcoming spirit and what I will do is be patient and work hard after my recovery. Once again I would like to thank everyone for their support."
Nadal would have begun his clay-court season with Rolex Monte Carlo Masters, which he has won on 11 occasions. Subsequently, he would have participated in Rome, Madrid, and Barcelona before the all-important French Open.
Meanwhile, French Open will begin from May 22, which means Nadal will be fit enough to take part in the second slam of the season. However, this injury will definitely impact his preparation for Roland Garros, which he has won on record 13 times.
Leave a comment