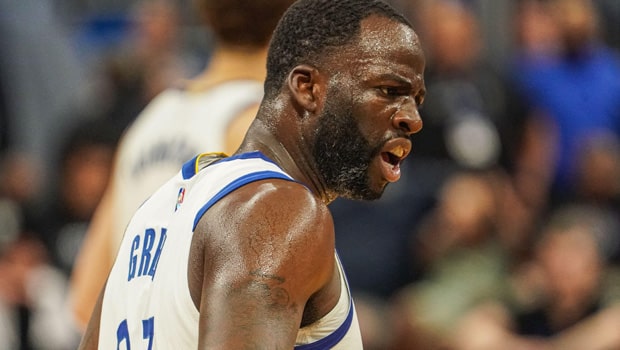 Golden State Warriors star player Draymond Green has admitted that they are just not playing good Basketball after the Dubs lost their third consecutive match in the league. GSW was bested by Orlando Magic 94-90 on Tuesday night.
In fact, the Warriors had the match in their grasp but they veered off the track in the last quarter. GSW had a nine-point advantage before the fourth quarter but Magic outclassed them by 29-16 in the final 12 minutes to take the game home.
Franz Wagner was the star of the show as he scored three free throws with only 12.2 seconds remaining for the Magic. Wagner scored a total of 18 points whereas Wendell Carter Jr. added 19 points for Magic.
On the other hand, Jordan Poole dropped 26 points for the Dubs whereas Klay Thompson scored 15 points.
"I think we're playing soft, I think we're playing stupid," Warriors forward Draymond Green said. "We're just not playing good basketball. We're getting punked, and we're losing a lot of fourth quarters. No disrespect to the Orlando Magic, but they're one of the worst teams in the league."
Meanwhile, Stephen Curry has missed the last two matches but Green feels its no excuse for them as they are playing too soft.
"No, Steph's not going to bring a level of physicality to the game," he said. "That's not his job."
The team's head coach Steve Kerr also admitted that they were not at their best in the fourth quarter, which was the turning point of the game.
"We have to look at our lineup, we have to address everything," Kerr said. " … It's like a domino effect. You saw me searching for lineups tonight. But I was really disappointed in the fourth quarter. We did not execute at all in the fourth quarter."
"Fouling 3-point shooters have killed us in the last two games," Kerr said. "I love these guys, but we have to learn how to win. Right now, we don't know how to win."
Golden State Warriors will next face Miami Heat on Wednesday night.
Leave a comment