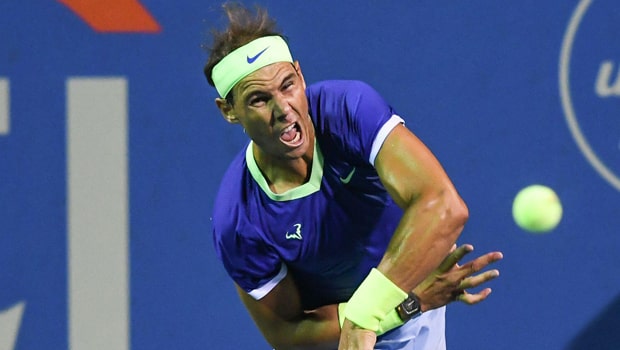 Rafael Nadal has decided to pull out of Western and Southern Open in Cincinnati due to a left foot injury. Nadal had earlier missed Wimbledon and Tokyo Olympics due to the same injury and he joins players like Novak Djokovic, Roger Federer, Serena Williams, Venus Williams and Sofia Kenin to miss the upcoming tournament.
Thus, Nadal's preparation for the US Open has taken a major hit as he won't be able to participate in the Western and Southern Open. Nadal suffered a shocking loss in the Round of 16 against South Africa's Lloyd Harris in three sets.
In fact, Nadal revealed that he has been troubled by his knee since 2005 but he has somehow managed his workload.
"Of course, it is not a happy situation after all the success that I had here in Canada, not being able to play this year after missing a year. It's a tough one, but that's how it is today. I need to go back and try to find a way to be better again.
"At the end of the day, for me, the most important thing is to enjoy playing tennis. Today, with this pain, I am not able to enjoy it, and I really don't believe that I have the chance to fight for the things that I really need to fight for."
Nadal had also faced back issues while playing in the Australia Open and had lost to Stefanos Tsitispas in the quarterfinal despite being two sets up. Subsequently, he lost to Novak Djokovic in the semi-final contest of French Open but had to withdraw from Wimbledon and the Olympics.
The Western & Southern Open starts Saturday. The U.S. Open begins Aug. 30 in New York.
Leave a comment