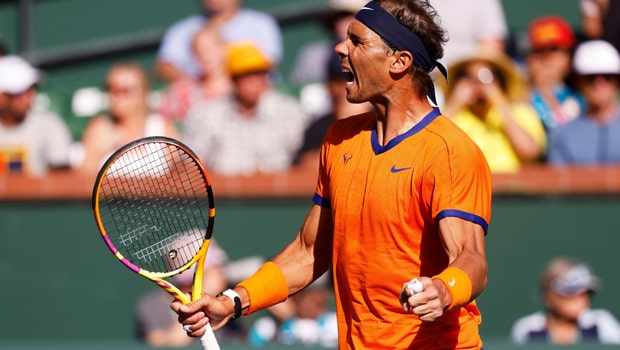 The 24-year old Jaume Munar believes if there is a player who has had a direct impact on his career, it is Rafael Nadal, who has always inspired him. Munar trains at the Rafael Nadal Academy in Manacor and he has definitely grown in confidence in the last few years.
Munar has received many inputs from Nadal, whenever the veteran makes a visit to his academy. In fact, Munar had also featured in the Rafael Nadal Academy's documentary on Amazon Prime.
Nadal has been an inspiration for his fighting spirit on the court and he always gives his 120% on the court. The Spaniard trains with a lot of intensity in the practice sessions and carries the same during his matches.
Speaking to Marca, Munar said, "Today I already have my training patterns because I have more experience than a few years ago. But it helped me a lot, and I will always remember, when I arrived at the Academy, seeing the way he trained and the desire and intensity with which he did it. He is an inspiration to me and to all children. If there is someone who has had a direct impact on my career, it is him."
Meanwhile, Nadal had a dream start to the season as he had a 20-0 record and he also clinched the Australian Open title. Munar, who is the World no. 78, added that Nadal's performance at 35 surprises him.
"Yes, it surprises me, but less than many people because I have been lucky enough to know Rafa from within, I know what his ambitions are and I know that he likes his day-to-day life and that he likes tennis."
"He plays because he loves it and of course, he also competes for the records, obviously. He enjoys what he does, that's why he maintains the illusion of 18 years ago."
Nadal is currently out of action due to a stress fracture in his rib and he will recuperate fully before the French Open.
Leave a comment