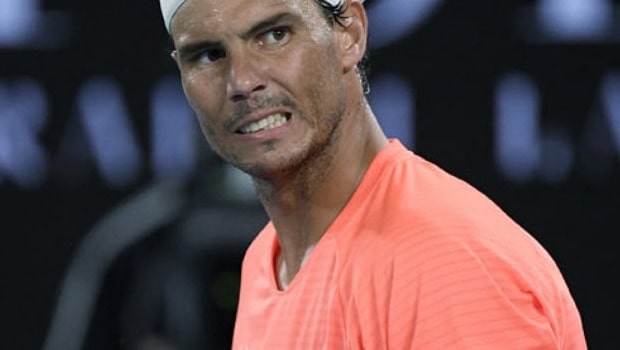 Stefanos Tsitsipas put an end to Rafael Nadal's quest for Grand Slam No. 21 as the Greek surprised the world with a five-set victory that lasted four-hours. Tsitsipas came up short in his first two sets, but rallied back against the No. 2 ranked player in the world: 3-6, 2-6, 7-6 (4), 6-4, 7-5.
"Moments like this haven't happened a lot in my career," Tsitsipas said after the match. "The fact that I came back the way I did, the way I fought against Rafa, that was something extra."
Nadal played near-perfect tennis through the first few sets. He didn't allow a single break point, and was never broken on his serve. The third-set tiebreaker, however, was the turning point.
"Just well done for him," Nadal added. "As I said before, I made a couple of mistakes. Was not enough for me, and I have to go back home and practice to be better."
Two missed overhead shots by Nadal in that third-set tiebreaker opened the door for Tsitsipas to extend the match. The longer the match, the more of an advantage the 22-year-old would have against the living legend.
"There are going to be matches you lose like today against one of the best players in the world," Nadal said. "It is something that happens."
Tsitsipas, who had a similarly-shocking victory over Roger Federer in 2019, gets set for a semifinal match against Daniil Medvedev on Friday.
Leave a comment