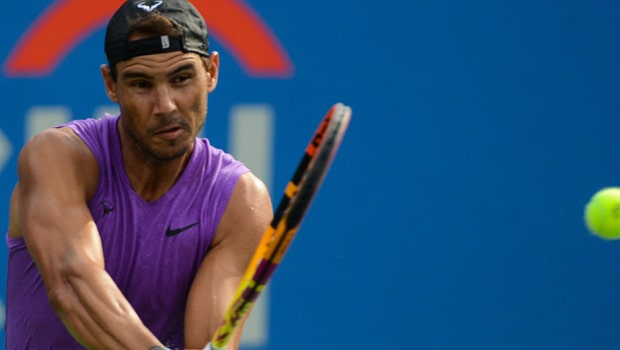 Former Australian star and 16-time doubles Grand slam champion Todd Woodbridge reckons Rafael Nadal's comeback will put more pressure on Novak Djokovic. Nadal had pulled out of the Wimbledon and US Open after his foot injury continued to trouble him while Djokovic won his 20th Grand Slam title at Wimbledon and thus equaled with Roger Federer and Rafael Nadal's tally.
Meanwhile, Nadal has revealed that he will make a comeback at the Mubadala World Tennis Championship in Abu Dhabi in December before his Grand Slam return at the Australian Open.
On the other hand, Novak Djokovic has expressed doubts about his participation in the Australian Open due to vaccination and quarantine protocols. The Victoria government has made it mandatory for all the players to be double vaccinated in order to take part in the Australian Open. However, Djokovic has said that he doesn't want to reveal his vaccination status.
Both Nadal and Djokovic will be looking to win their 21st Grand slam title at the Australian Open. Djokovic has dominated in Melbourne as he has won nine Australian Open titles and he will look to continue his good show in the season's opening Grand slam event.
Woodbridge feels Djokovic will want to defend his Australia Open title in 2022.
"One thing (that) stood out to me is that Novak has been laid the challenge from Rafael Nadal," the Australian told 2GB's Wide World of Sports radio. "Now, the challenge within that is, 'does he win the tournament and take 21 (major wins) and get back in front?' Does Novak want to let him do that?
"I'm sure he won't want (Nadal) to be in that position, so at some point Novak is going to have to make that call (as to whether he gets vaccinated). "Novak – he continues to keep us guessing. But, in the end, it's only building pressure on him to make a decision one way or the other. And – who knows? – maybe he already has."
Leave a comment