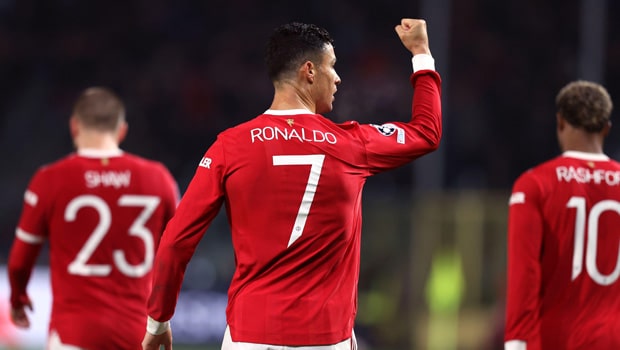 Premier League legend Teddy Sheringham believes Manchester United must look to win the Champions League title with Cristiano Ronaldo. The Manchester United talisman striker is in sublime form and he has scored in every four matches of the Group F fixtures of the UEFA Champions League.
Ronaldo has thus far scored five goals in four matches as he has played at the top of his game and he has bailed the team out of trouble on a couple of occasions. Ronaldo's masterclass was once again on show as he scored a brace to help Manchester United draw level in the previous match against Italian club Atalanta.
Meanwhile, Ronaldo has all the experience under his belt, and his ability to find the back of the net is just second to none in the big matches. Furthermore, Ronaldo has won five Champions League titles in his glorious career and he knows what it takes to go all the way in Europe's most prestigious football tournament.
Teddy Sheringham was quoted as saying by the Daily Mail (via Football365): "When you've got Ronaldo in your team, you're looking to win it. Ronaldo will be looking to win it – he has done it before on many occasions and he will want to win it again."
On the other hand, former Manchester United striker believes when a chance comes up to grab a player like Ronaldo, a club can not afford to think twice. Sheringham also added that Ronaldo is one of the two best players in the world over the last decade.
"Things change very quickly and all United needs to do is get to the next level and after that result [vs Atalanta], United is in a good position to get to the next level. That is why when the chance to sign a player of Ronaldo's caliber comes up, you have to snap them up."
"For me, he is one of the two best players in the world and has been for the last twelve years – he's phenomenal."
Cristiano Ronaldo will look to continue his good form for the Red Devils and he will aim to keep delivering for the team. Manchester United will next face Manchester City on Saturday in a big clash.
Leave a comment