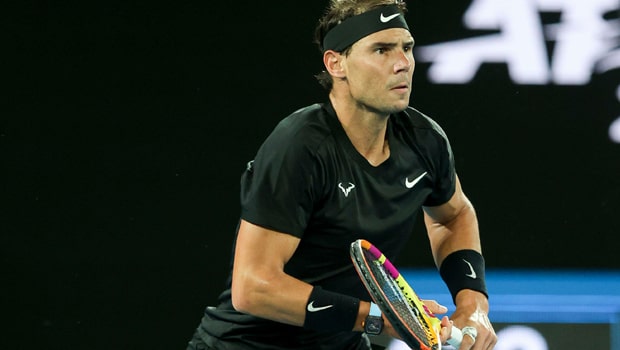 Tennis legend Rafael Nadal has made a fine return to the game as he won Melbourne Summer Set after defeating America's Maxime Cressy by 7-6, 6-3. Nadal was making a comeback to the sport after recovering from foot injury and had last played in Mubadala World Tennis Championship. In fact, Nadal had also tested positive for Covid-19 last month but made a solid comeback.
This win will certainly add a shot in the arm for Nadal before the all-important Australian Open as the Spaniard will be chasing his 21st slam title, to become Men's Tennis most successful player of all-time.
Meanwhile, after this win, the former World no.1 become the first male player in the Open Era to win a title in 19 different seasons, going past Roger Federer and Andre Agassi record, who both won have won a title in 18 consecutive seasons. Novak Djokovic has won at least one title in 16 straight seasons.
Furthermore, Nadal reached the final of a hardcourt event for a 49th time in his career – surpassing Pete Sampras's total of 48. Out of these 49 hardcourt event final, 10 have come in Grand slams.
Nadal gave his gratitude to the organisers after making a perfect start to the year, "I want to thank all the organisation here," Nadal said during the trophy ceremony. "I feel privileged and a very lucky guy to be here again. I am coming back from some challenging moments in terms of injuries, so I can't be happier.
"It means a lot to be back and with a trophy in my hands. "This court has always been very, very special for me. "The Rod Laver Arena is very, very special for everyone and it is more special because of you guys. You guys are a great crowd and I can't thank you enough."
Rafael Nadal will look to continue the same form in the upcoming Australian Open. The Happy Slam will begin from January 17.
Leave a comment