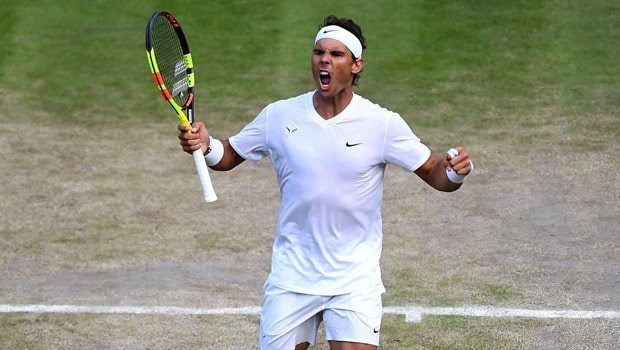 Finland's young Tennis player Emil Ruusuvuori has said that playing against Rafael Nadal was one of the best experiences on the court for him. Emil met the legendary Spaniard in the semifinal of the Melbourne Summer Set 1 but lost by 4-6, 5-7. The Finn gave a good competition to Nadal and must have grown in confidence after his performance.
In fact, Ruusuvuori defeated players like Sebastian Baez, Jordan Thompson, and Alex Molcan to make his way into the semifinal of the tournament but could not go past Nadal.
Rafael Nadal, on the other hand, was able to go all the way as he defeated America's Maxime Cressy in straight sets by 7-6, 6-3 in the final of the event.
Emil Ruusuvuori said after the tournament, "Well, it was, first of all, one of the best experiences on the court for me. I mean, on one of the biggest courts against one of the best players ever. For sure there were some nerves before the match, and it looked like he had some, too. The first few games weren't the best. But it was a good match overall. I thought for a while I did good things, some things for sure. It's improving; that's also a good thing. But the main thing is it was a very, very cool experience."
Meanwhile, Rafael Nadal would have also grown in confidence after clinching Melbourne Summer Set as he was making a comeback after recuperating from a foot injury. Nadal had also tested positive for Covid-19 last month and this win is ideal for him before the commencement of Happy Slam.
Nadal had given his gratitude to the organizers after winning the tournament as he said, "I want to thank the organization. I feel privileged and am a very lucky guy to be here again. I am coming back from some challenging moments in terms of injuries, so I can't be happier. It means a lot to be back and with a trophy in my hands."
Nadal will look to continue his good form in the upcoming Australian Open, which will begin from January 17.
Leave a comment