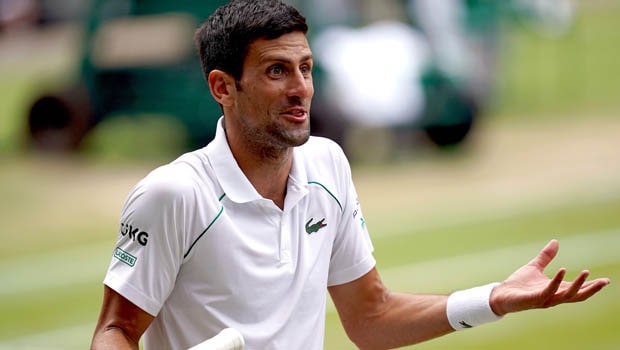 The World no.2 Novak Djokovic has withdrawn from Indian Wells and Miami Open, he announced on Wednesday on his Twitter account. Djokovic's name was listed in these two tournaments despite being unvaccinated, which had raised a possibility of his participation.
Djokovic could not take part in the Australian Open as he was unvaccinated and was involved in the Visa controversy with the Australian government. The Serbian has decided to remain unvaccinated and he is willing to pay the price of missing out on major tournaments.
Djokovic will not be allowed entry into the US as he is not inoculated against Covid-19 and he has decided to remain so.
"While I was automatically listed in the @BNPPARIBASOPEN and @MiamiOpen draw I knew, given the entry requirements in the US, it would be unlikely I'd be able to travel there. But as international COVID regulations are always being amended, I wanted to wait to see if anything would change."
"The CDC confirmed today that regulations are not changing which means I will not be playing in the US. I know my fans are looking forward to seeing me play again and I hope to be back playing for them on the tour soon."
Djokovic wished the other players good luck for the upcoming tournament.
"Good luck to everyone who is playing in the US in these great tournaments!"
The main-draw action at the first ATP Masters 1000 event of the year starts on Thursday in California.
Meanwhile, Novak Djokovic had recently returned back to action in the Dubai Tennis Championships. The Serbian was defeated by Jiri Vesely by 6-4, 7-6 in the quarterfinals of the tournament. Djokovic will now look to make a solid comeback to the tour and it will be interesting to note in which competition will he play next.
Leave a comment