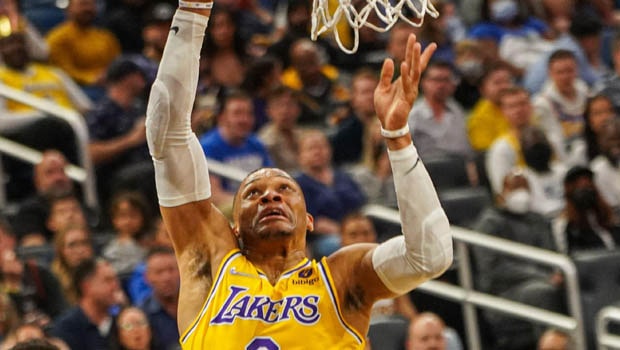 LA Lakers' dismal season continued as they suffered another loss to Houston Rockets by 139-130 in Overtime on Wednesday night. Lakers haven't been able to tick the right boxes and they have struggled to click as a unit in the ongoing season.
Lakers took a six-point lead as they took the first quarter by 38-32. However, the Rockets bounced back stronger to claim the second quarter by 36-25. Thus, they conceded a total of 68 points in the first 24 minutes of the game.
Russell Westbrook feels the team needs to pull their socks up in the defense as they have been conceding far more points than they would like to.
"We kind of messed around with the game and they had confidence throughout the night," said Westbrook.
"We gave up 32-, 36-point quarters [in the] first and second quarters, which is a lot of points," he said. "Guys made some shots. So now when [it is] guys [shooting who are] not normally making 3s or whatever it may be, they'll make 'em."
In fact, Westbrook, who has been under the pump for his mundane performances in the ongoing season, came up with a fine show for the Lakers. He scored 30 points on 11-of-22 shooting (7-of-8 on free throws), eight rebounds, six assists, and just one turnover.
On the other hand, LeBron James feels the teams are making them pay as they are losing by fine margins. James scored 23 points, 14 rebounds, and 12 assists to register his fifth triple-double of the season. But he shot 9-for-26 overall and 1-for-9 from 3 with five turnovers.
James said after the loss, "We have a very small margin of error this year, and teams are making us pay."
LA Lakers were dominated in OT by Houston Rockets as they were outscored 19-10. Lakers will next take on Washington Wizards on Friday.
Leave a comment