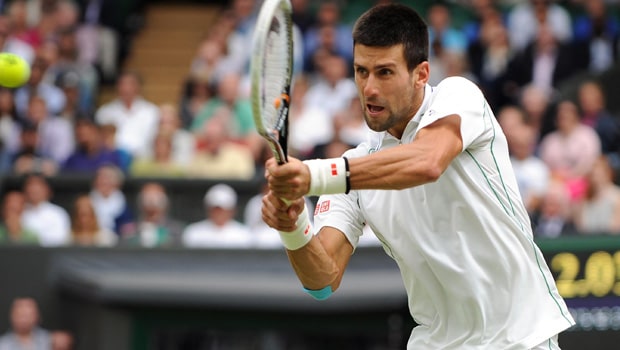 Novak Djokovic is set to return to action as his compatriot Filip Krajinovic has revealed that the World No. 1 will represent Serbia in the Davis Cup. Krajinovic shared the news while he was giving an interview to Serbian Daily, Blic. He highlighted how the Serbian team is eager to win the Davis Cup and Djokovic's presence will make that cause even stronger.
The Serb has not featured since his defeat at the US Open finals against Daniil Medvedev. His dream of winning the Calendar Slam ended there and he decided to go on a break. But according to Krajinovic, he is all set to return for the Davis Cup finals.
The Davis Cup finals will start from November 25 to December 5th with three nations hosting the tournament. Djokovic has already won the Davis Cup back in 2010 and will be looking to replicate that this time along with Krajinovic and others.
"I would like to use the next three tournaments to raise my game before the Davis Cup," Krajinovic said. "We are going there with all the best players, so our goal is to lift the trophy, just like we did in 2010. Novak (Djokovic) is with us, so we are surely not going there to lose. We made an agreement to play, all of us, we are eager to get that trophy."
The 34-year-old will be seen in other events as well in the lead up to the Davis Cup but none of that is confirmed yet. In Davis Cup, Serbia are in a tough group with Germany and Austria and only one team will make it to the quarterfinals. However, the good news is that Germany and Austria will be missing their stars in Alexandre Zverev and Dominic Thiem. So on paper, Serbia are the team to beat.
"The world No 1 is on our side and we are going there to win," Krajinovic said. "Usually, the success with the national team boosts our individual careers as well, so we are hoping that is going to be the case again now, before the 2022 season."
It will be interesting to see how Djokovic fares after coming back from the break. But for now, Filip Krajinovic is very excited to feature with the World No. 1.
Leave a comment