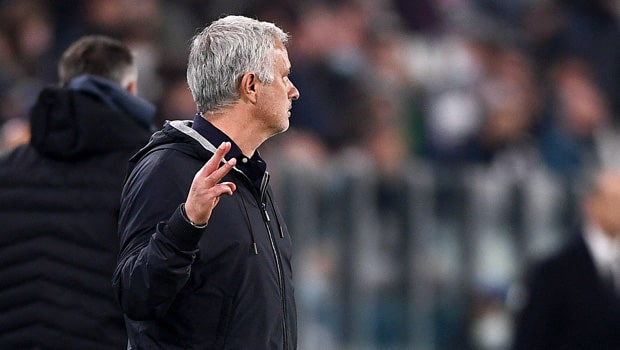 Jose Mourinho has reacted to the recent links to Newcastle United and has revealed that he has an emotional connection with the Magpies. There are a lot of talks going on around Newcastle United and who their new boss will be especially after their £300 million Saudi takeover.
Reports have suggested that the management is eager to make changes and hence several names of star managers have come up. Starting from Jose Mourinho, Antonio Conte to Zinedine Zidane. Therefore Steve Bruce is in a serious spot of bother especially after his team's underwhelming performances in this season's Premier League. Among the high profile names out as speculations, Jose Mourinho's name has come up the most number of times. Therefore the Portuguese tactician had to address the situation in front of the media.
Ahead of AS Roman's high voltage clash against Juventus, Mourinho decided to share his views of the speculations that were linking him to Newcastle United. He told the reporters, "On Newcastle, I don't have anything to say. Absolutely nothing to say.
"The only thing I can say is that for many, many years, I worked with one of the most important figures in the history of Newcastle, Sir Bobby Robson, and so because of that I have always had a bit of an emotional connection with that city and that fanbase. But it's nothing more than that."
it is natural that whenever top managers are discussed Jose Mourinho will come in contention as he has won the Premier League three times in two spells for Chelsea and has also managed Manchester United and Tottenham Hotspur. Apart from that Mourinho himself revealed how he shared a bond with Newcastle, the city, the club and its fans, mostly due to his time under Bobby Robson at FC Barcelona. The Portuguese tactician used to work under Robson during his early days in coaching.
The Magpies are currently second last in the Premier League points table, they are only above Norwich City. Their recently 2-3 defeat against Tottenham is a testament to the fact that things are completely disoriented under Steve Bruce. Despite Callum Wilson handing an early lead, Newcastle blew it all up as Jonjo Shelvey received marching orders after only been for 23 minutes since coming on as a substitute.
Leave a comment