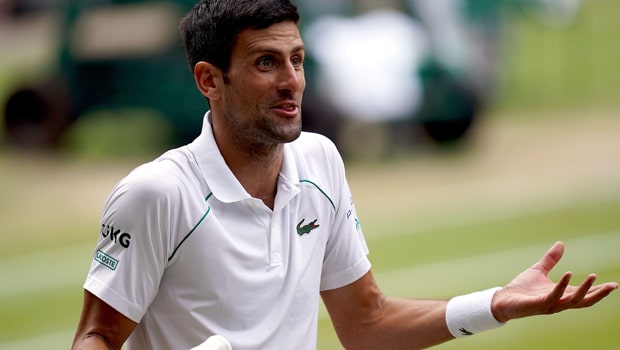 Former Tennis legendary player Martina Navratilova has lashed out at the World no.1 Novak Djokovic for the whole vaccination and visa controversy. Djokovic will be participating in the upcoming Australian Open as the only unvaccinated player after winning his visa cancellation case against the Australian government.
Navratilova, who won a total of 59 major titles across singles and doubles in her glorious career, said that Djokovic should ideally go back to Serbia after all the controversy but he won't do it as he wants to win the record-breaking 21st Grand slam title.
Djokovic has been under scrutiny after it has been revealed that Serbian tested positive for Covid-19 on December 16 but he still attended many events for the next three days. Djokovic went on to meet a journalist for an interview and also did a photoshoot despite knowing he had contracted the virus.
"The best thing for Novak to do, I think, is to just say, 'You know what? There were too many mistakes, not okay, I'll be the only unvaccinated player here… everybody else who isn't vaccinated has been sent back. And the right thing to do is just go home," Navratilova said on Sunrise.
"It's the right thing to do, but he obviously won't do that, cause he wants that 21st Major title," Navratilova added.
Meanwhile, 18-time slam singles champion added that sometimes one has to put other's well-being before personal beliefs.
"I call it a snuffle, it's just such a combination of mistakes on everybody's part. The bottom line is, sometimes your personal belief has to be trumped by what's good for the greater good. For those around you, your peers," Navratilova said.
"I also didn't want to take the vaccine because I was worried about what it may do to my body… everybody else is doing it because it's the right thing to do and the country demands it, quite frankly. There are two choices, don't get vaccinated or don't go play."
Djokovic has received a lot of flak from all over the globe and he is definitely going to get a lot of boos from the Australian crowd. The Australian Open will begin from January 17 and Djokovic will face fellow Serbian Miomir Kecmanovic in the op.
Leave a comment