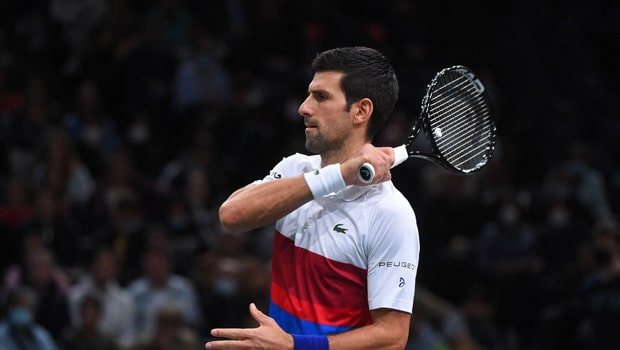 The World no.1 Novak Djokovic has refused to commit to the Australian Open amid vaccine protocols. Earlier, the Victoria state government stated that it will be compulsory for all the players to be double vaccinated for taking part in the Australian Open.
However, Djokovic raised question marks on his participation as he doesn't want to reveal his vaccination status. In fact, Djokovic had contracted the virus in 2020 and he had also received a lot of criticism for organizing a Tennis tournament without much social distancing and he didn't follow the right protocols, which are a norm during the pandemic.
It is thought that Djokovic is yet to get himself inoculated against Covid-19 and thus there are doubts over his title defense in Melbourne 2022. Djokovic said he doesn't want to comment anything on his participation and he will decide when the official statement will be released by the Victoria government.
"Right now we don't have any official announcement or statement," said Djokovic. "So until that's out, I won't be talking about this anymore, because I don't want to be part of the stories about the assumptions and what-ifs.
"When official condition requirements to travel to Australia and play in Australia are out, then obviously I'll see what I personally do with that, and also the bigger group of the players because the situation is obviously different in Australia than most parts of the world," the World number one said.
On the other hand, Novak Djokovic is hopeful that he will be able to keep his number one position in the ATP Rankings despite not playing after the US Open final against Daniil Medvedev.
"The year-end number one is on the line between Medvedev and myself, and I'm in a pretty good position in terms of ranking points and the race," he said.
"So that's obviously the goal for the end of the season, other than trying to do well in the Davis Cup with the national team. So hopefully I can have a strong finish of the season and clinch that year-end No. 1."
Leave a comment