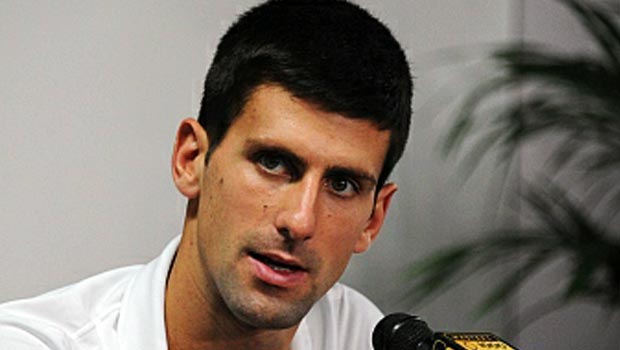 Novak Djokjovic insists has no desire to lose his position as number one in the world to Roger Federer before the end of the calendar year.
Djokovic is set to return to action at the Paris Masters this week after a short absence following the birth of his first child.
The Serb is 2,230 points ahead of world number two Federer at the top of the rankings but there are 2,500 up for grabs in the French capital and the end-of-season World ATP Finals in London.
Federer said on Monday it would be "special" to become number one again for the first time in two years and admitted he is relishing the opportunity to battle Djokovic for it.
But the current holder insists he won't give it up without a fight.
"The way I feel right now, I feel like I'm already No 1 with becoming a father last week," said Djokovic. "For me, this is the most important moment in my life.
"The goal is to finish the year as No 1 of the world. Of course it's a big objective. Of course it is, for both of us.
"This year Federer came out strong again, competing for Grand Slam titles, now competing for No 1 of the world. And I never thought that he's not a competition for No 1 of the world."
Federer has a season-best singles Tour record with 66 wins against 10 defeats and is currently on a 12-match winning streak after claiming the Swiss Indoors title on Sunday.
Djokovic is 52-8 in 2013 and last appeared in the Shanghai Masters semi-finals where he lost to Federer 4-6 4-6.
The Serb is 2.70 to win the Paris Masters this week while Federer is priced at 2.50.
Leave a comment