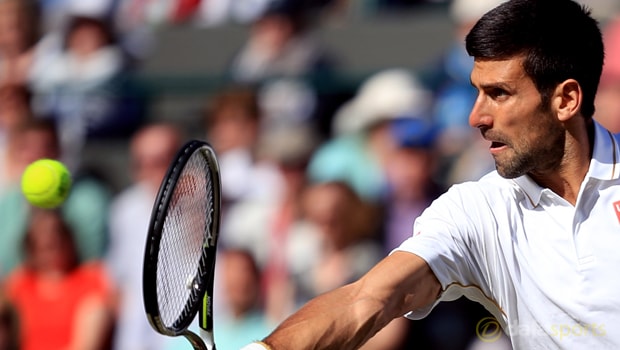 Novak Djokovic admits he has been inspired to improve by Andy Murray's recent challenge to his status as world number one.
The Serb has been the dominant force in the men's game since winning three of the four Grand Slams in 2011, with his current reign at the top of the standings stretching back to July 2014.
However, his form has dipped this year, with him struggling for motivation since finally winning the French Open and has openly admitted at times this year to not being as committed as he once was.
In contrast, Murray looks like a man in his prime, winning at both Wimbledon and the Olympics this year and with seven other titles to his name, appears to be closing in on top spot for the first time.
The Scot knows he can go to the top of the rankings if he wins at this week's Paris Masters and Djokovic fails to reach the final.
With the ATP Finals still to come, it could prove to be a dramatic end to 2016 for the pair.
Djokovic has praised his rival's consistency this year but insists he has no intention of giving up his status as the world's best player without a fight.
"You've got to give him credit for what he's done in the last three or four months – the second part of the year is quite incredible," he told the BBC.
"He's playing maybe the best tennis he's ever played, very consistent, very strong. He definitely deserves to be in the position of being number one at the end of the year. "But that doesn't just depend on him."
Leave a comment