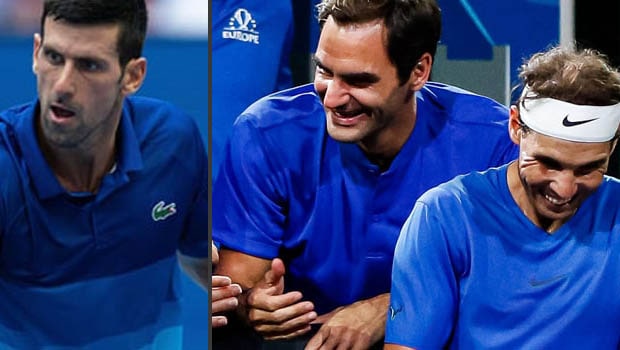 Former British World no.1 Andrew Castle reckons the Big three – Novak Djokovic, Rafael Nadal, and Roger Federer still have more to offer on the court. The next generation is rising up the ranks but Castle feels it is still not the end of the Big Three era, who have dominated the sports in the last two decades.
Nadal made a resounding comeback as he clinched his 21st Grand Slam title by winning the Australian Open after beating Daniil Medvedev in the final. The Spaniard has got off to a scintillating start in the 2022 season as he has a 15-0 record and has won three titles, including Melbourne Summer Set 1 and the Mexican Open.
On the other hand, Novak Djokovic had a stellar run in 2021 as he won three Grand slams titles except for US Open. But, Djokovic could go on to miss the upcoming ATP tours as he has decided to remain unvaccinated and he will willing to pay the price of missing crucial tournaments in 2022.
Meanwhile, Roger Federer has turned 40 and he has started his rehabilitation after his third knee injury. Federer will look to make a comeback before the Grass season kicks off.
Speaking at a Game4Padel event, Castle said "all credit to Daniil Medvedev [for becoming World number one], but I believe these legends of our game still have something to offer. "Then Rafa turns up and reminds you what real glamour is with a five-hour final like that and a narrative you couldn't have written. Who knows what Novak still has to say and if Roger can be a part of it.
"We can see a future without those guys, but I'd rather not contemplate that at the moment. I can't help but think that if Roger can tee it up at Wimbledon, he can still be a part of that tournament.
"With Novak, I'd imagine his motivation will be 1000 per-cent going forward. whether he will be allowed to play in France we don't know, but I think he's going to be incredibly motivated. "The only camera we were missing at the Australian Open was one on Novak's face when Rafa made it to 21 [Grand Slams]. I'm sure he will want to come back and be part of that story again."
Nadal will now be seen in action at Indian Wells.
Leave a comment